Genomic Health is leading in the precision medicine revolution to eliminate the "one-size-fits-all" approach to cancer treatment. Genomic testing helps a patient and their team of doctors make decisions 

about treatments that are right for them throughout the cancer patient journey.
Product design with focus on strategy, UX, and visual design, including developing visual design guidelines and data visualizations. My focus was to redesign their existing print reports and translate them into a responsive digital format optimized for desktop and tablet devices. I was also involved in user research with MD's and patients to help inform our design decisions.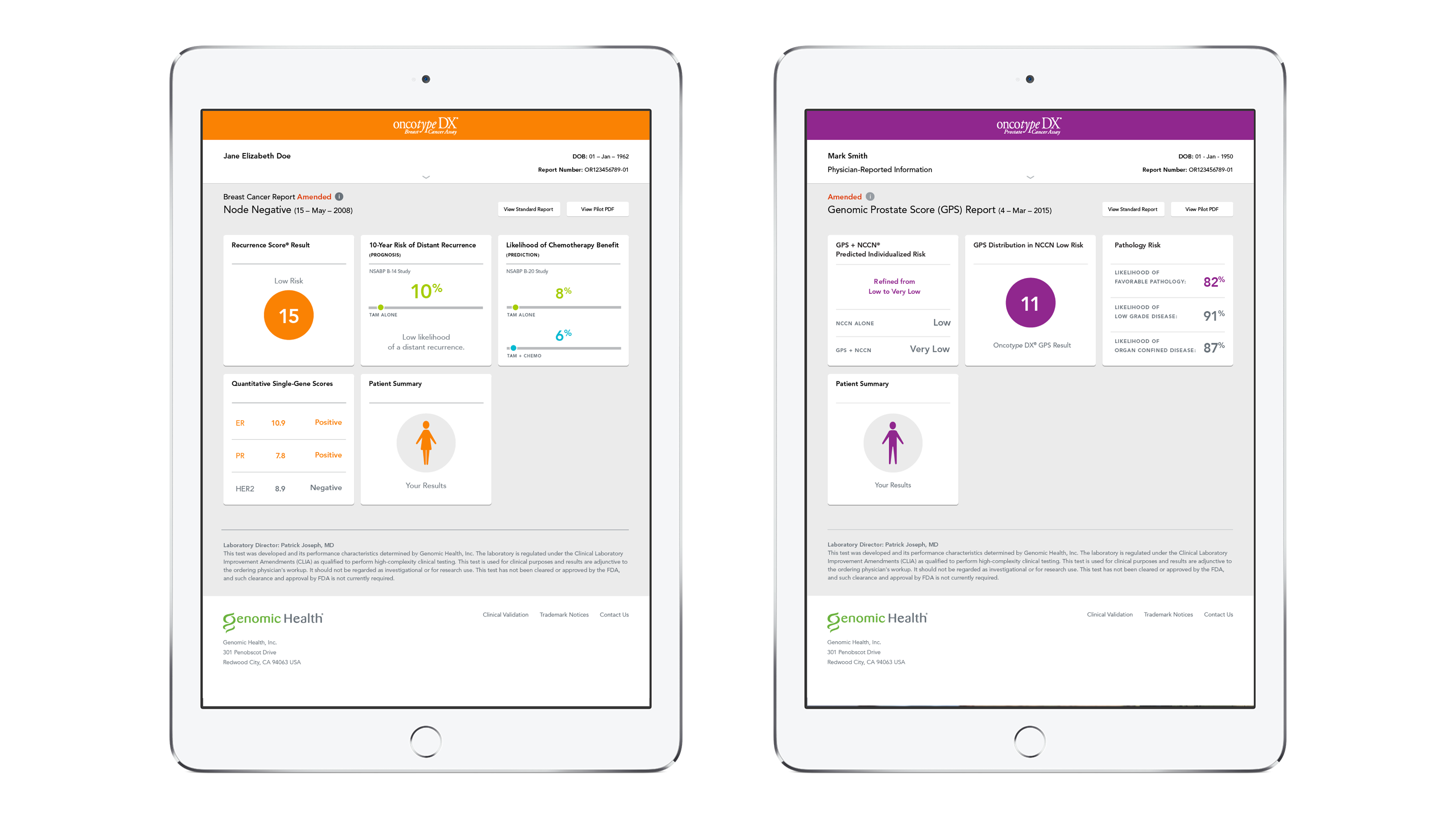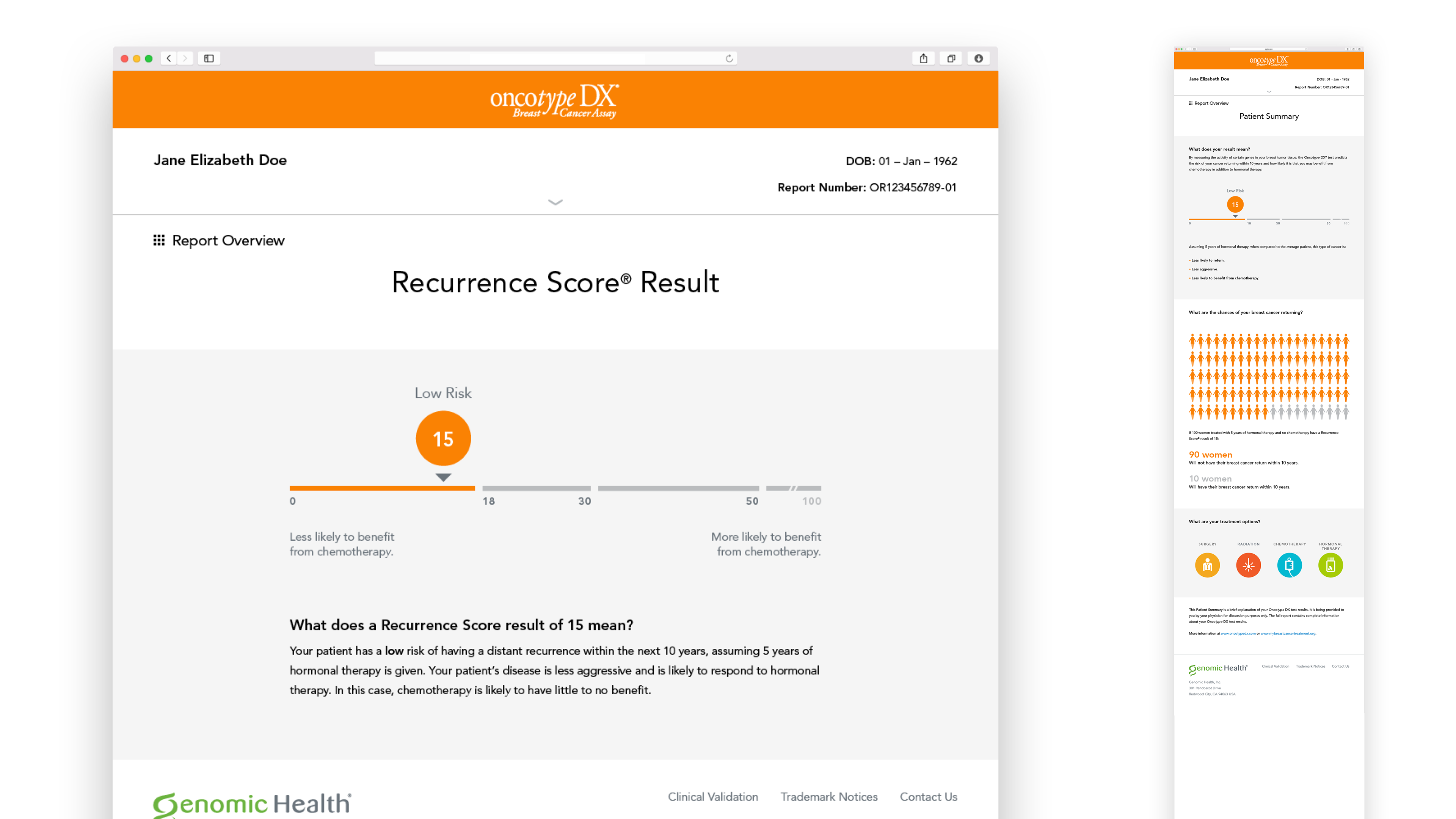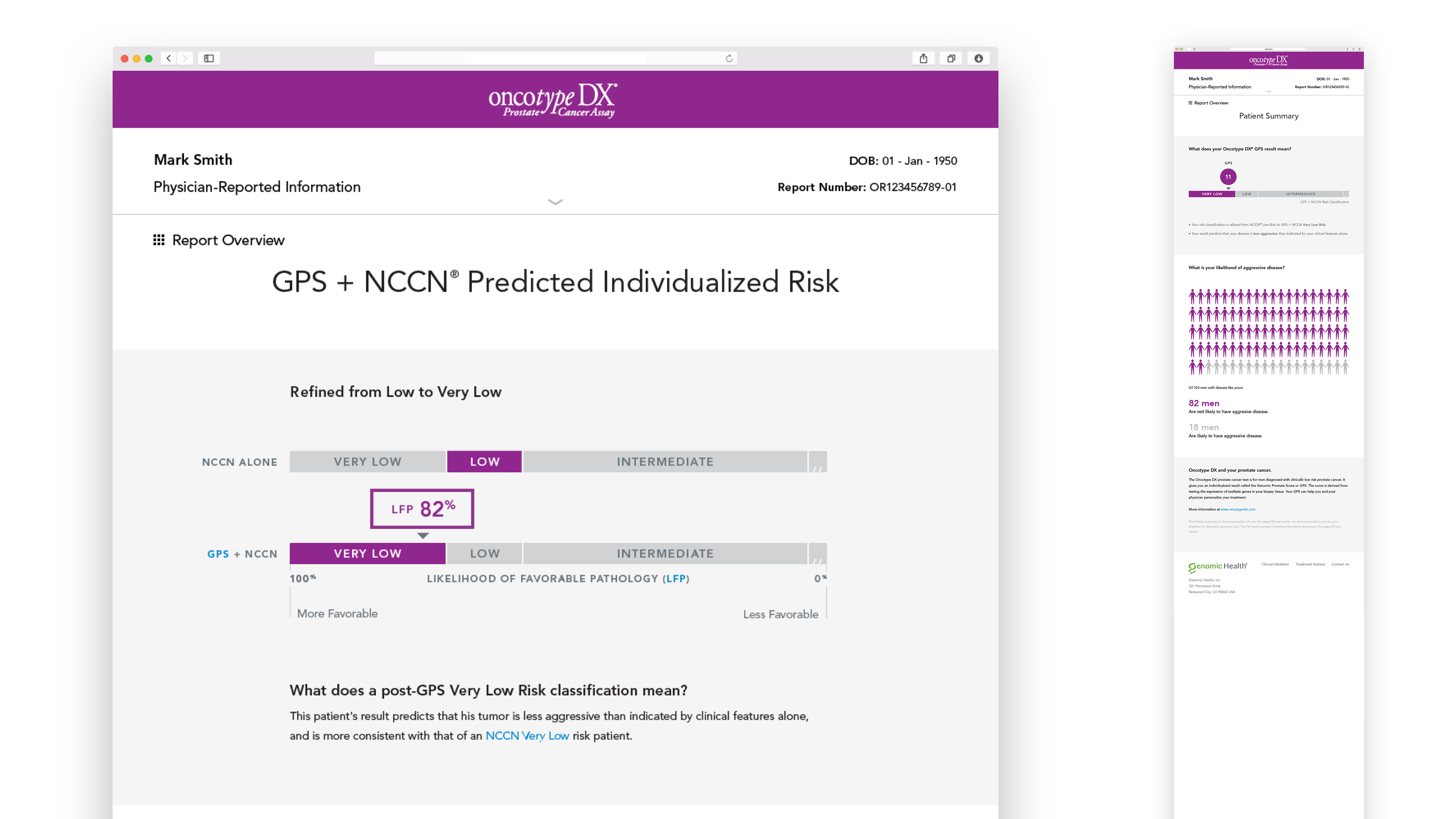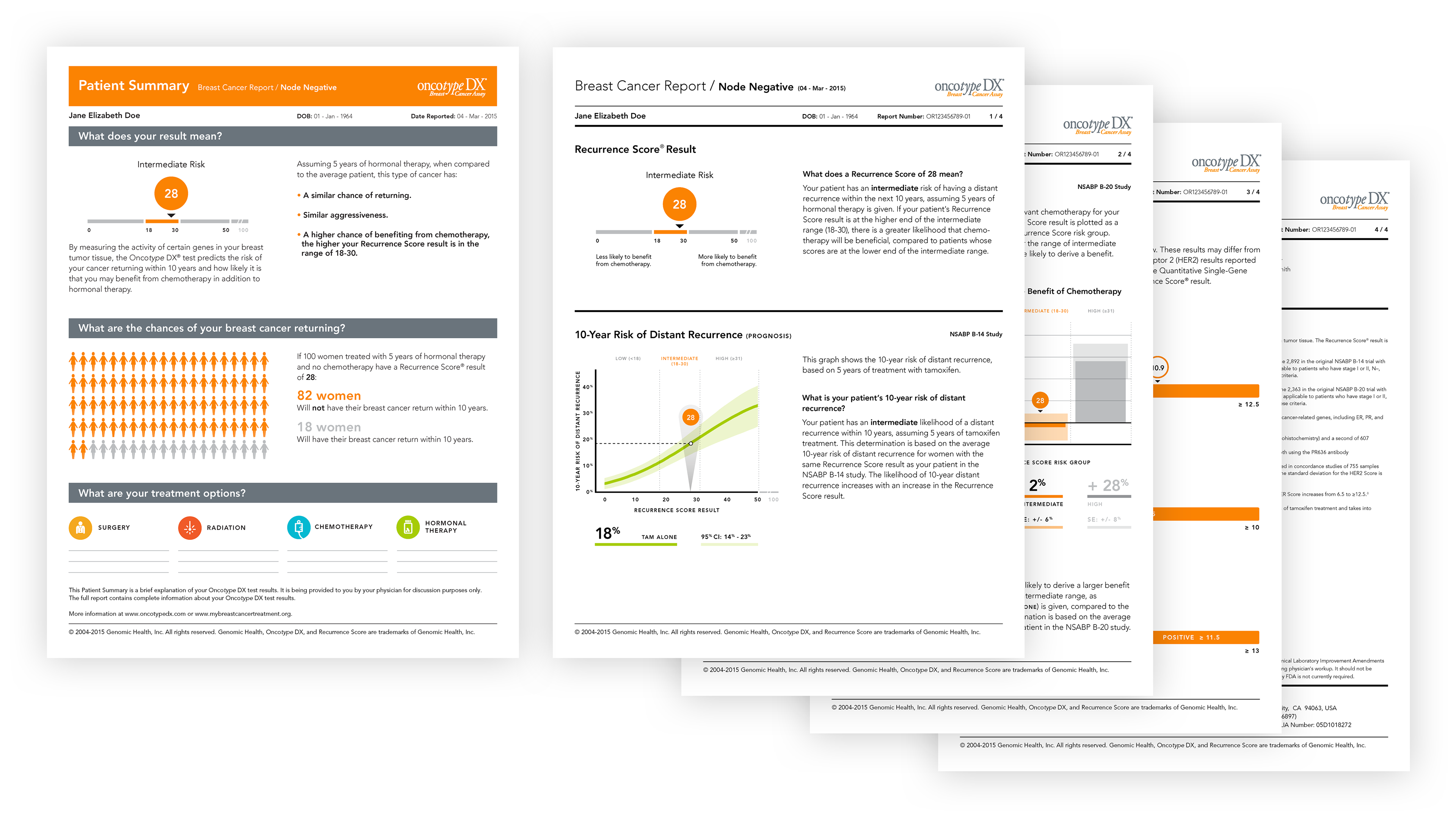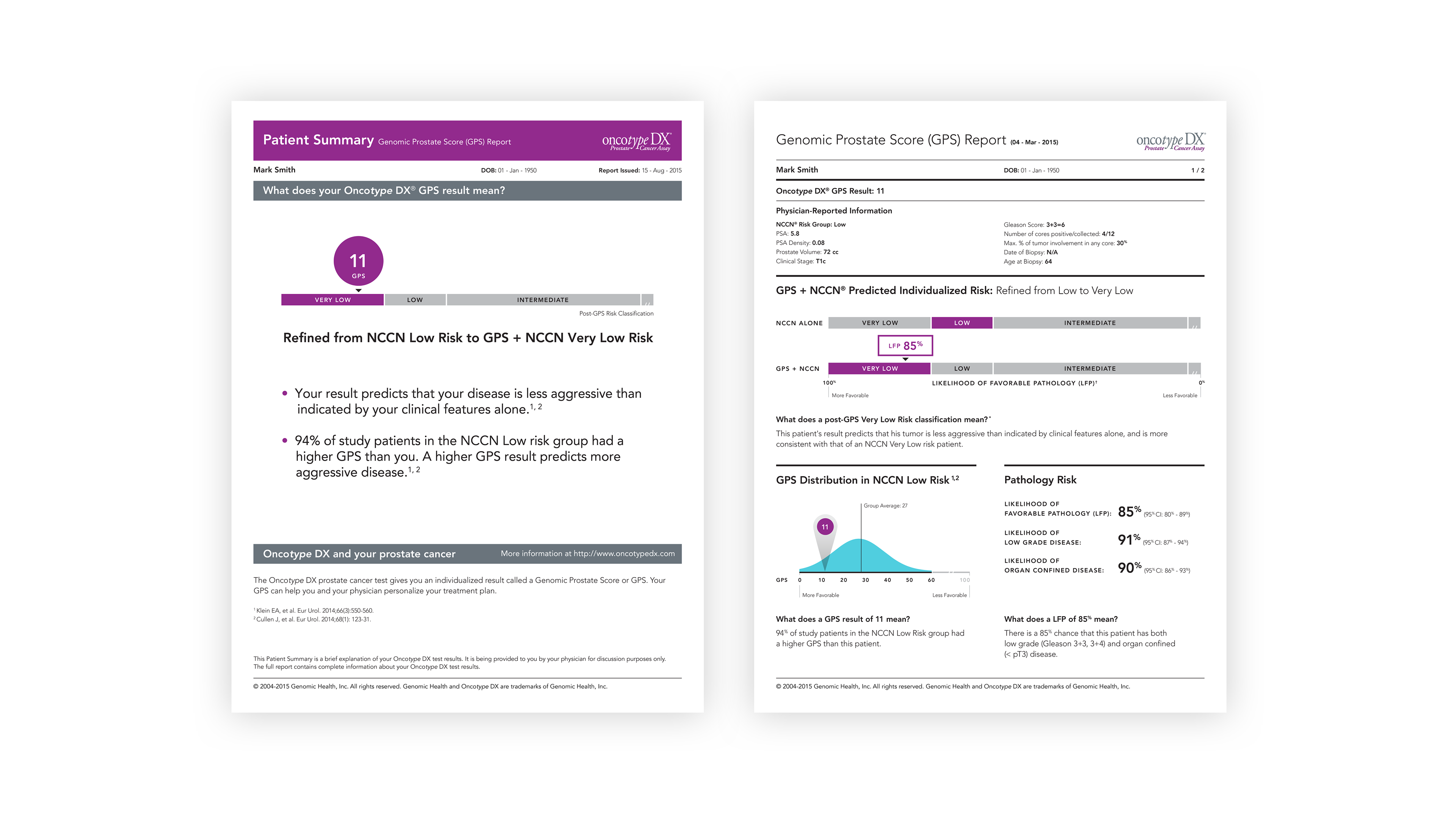 We documented every aspect of the digital app and the print reports in detail. This grew to become a 300 page design language guideline from which to build all screen layouts, graphs, legends, tiles and buttons for both breast and prostate reports. Below are just a few sample pages from this extensive document.