A fresh new mobile app to engage existing Warriors fans with the content they are accustomed to while introducing users new and old to the Chase Center. The Arena will serve as a world-class sports and entertainment destination.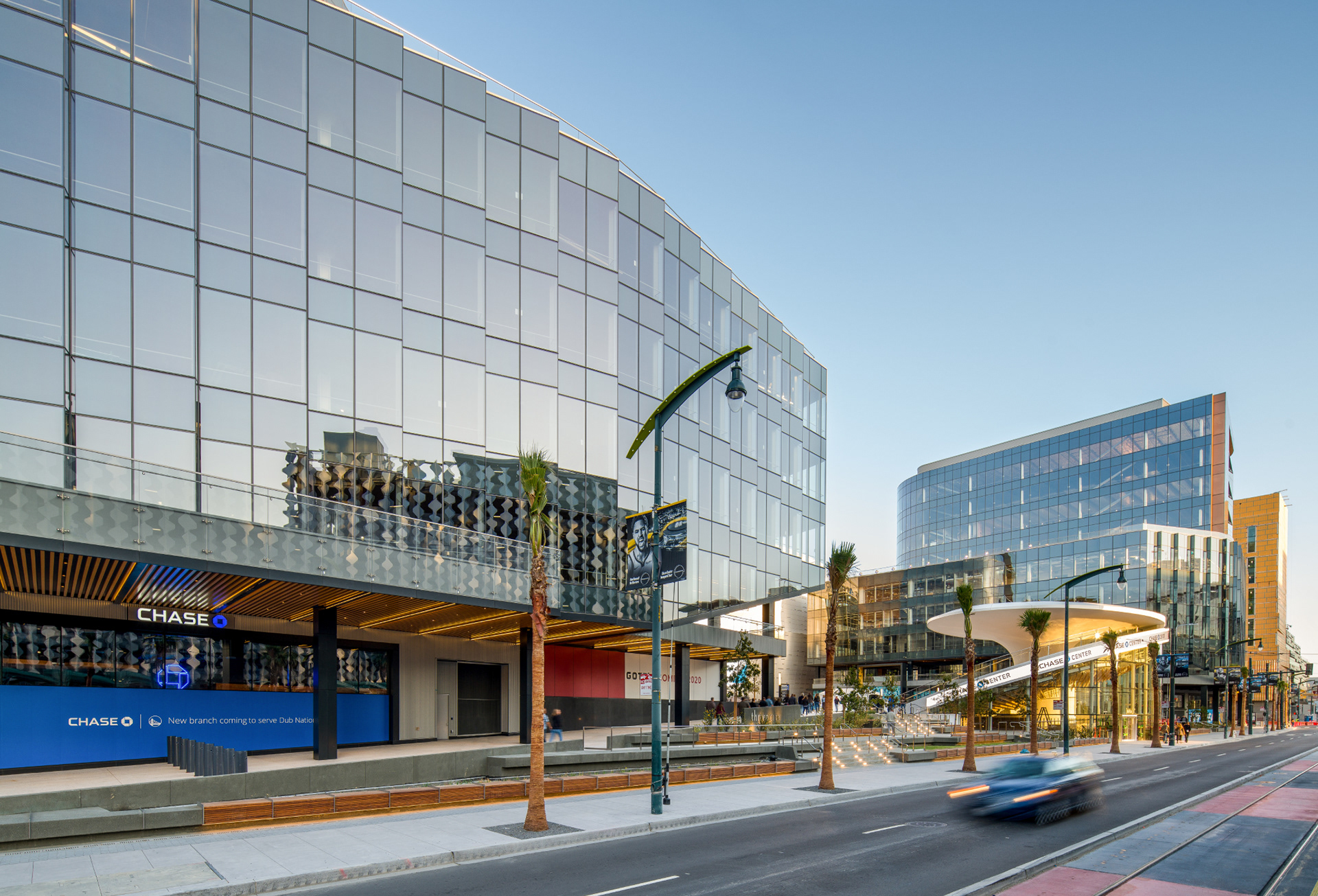 I 

led the visual design team to create the foundational design language for the Golden State Warriors and Chase Center mobile app. In an effort to create an experience that blends discovery and utility through a more gestural approach. The task was to design a content rich experience that appealed to the existing Warriors fans but to also entice new users to the app in order to build awareness around the Chase Center community, activities and events. Our biggest challenge was to create an app with no brand in place. The Warriors organization was in the process of a rebranding exercise, and in fact the mobile app look & feel we delivered helped drive the new brand work.
3 Visual Designers
​​​​​​​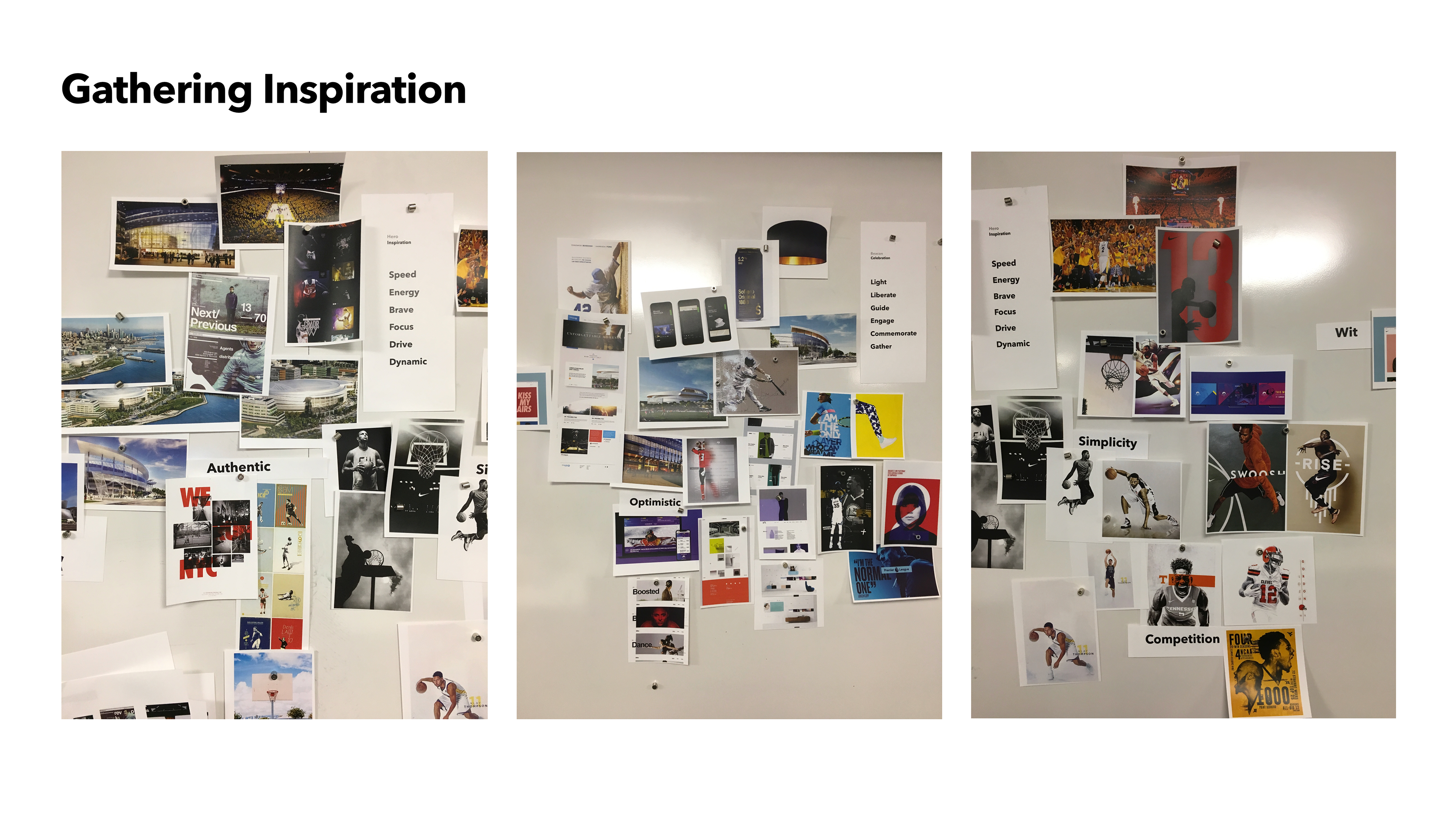 Initial Look & Feel Directions
After gathering inspiration, sketching and client brainstorming sessions, with no brand in place, our team began exploring various concepts that could help inform the Warriors rebranding efforts that were underway. Our team landed on two directions that we felt were compelling enough to further pursue.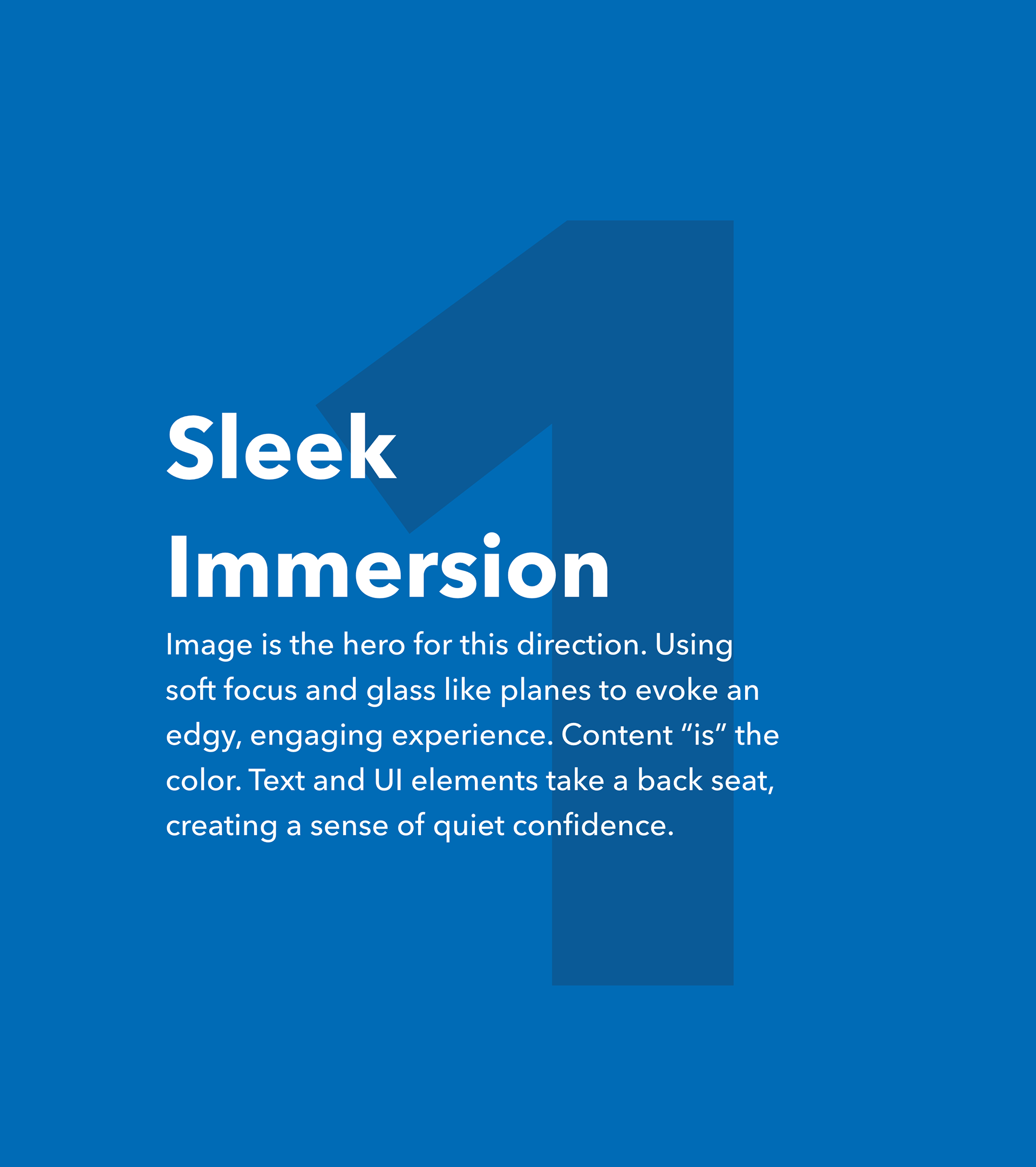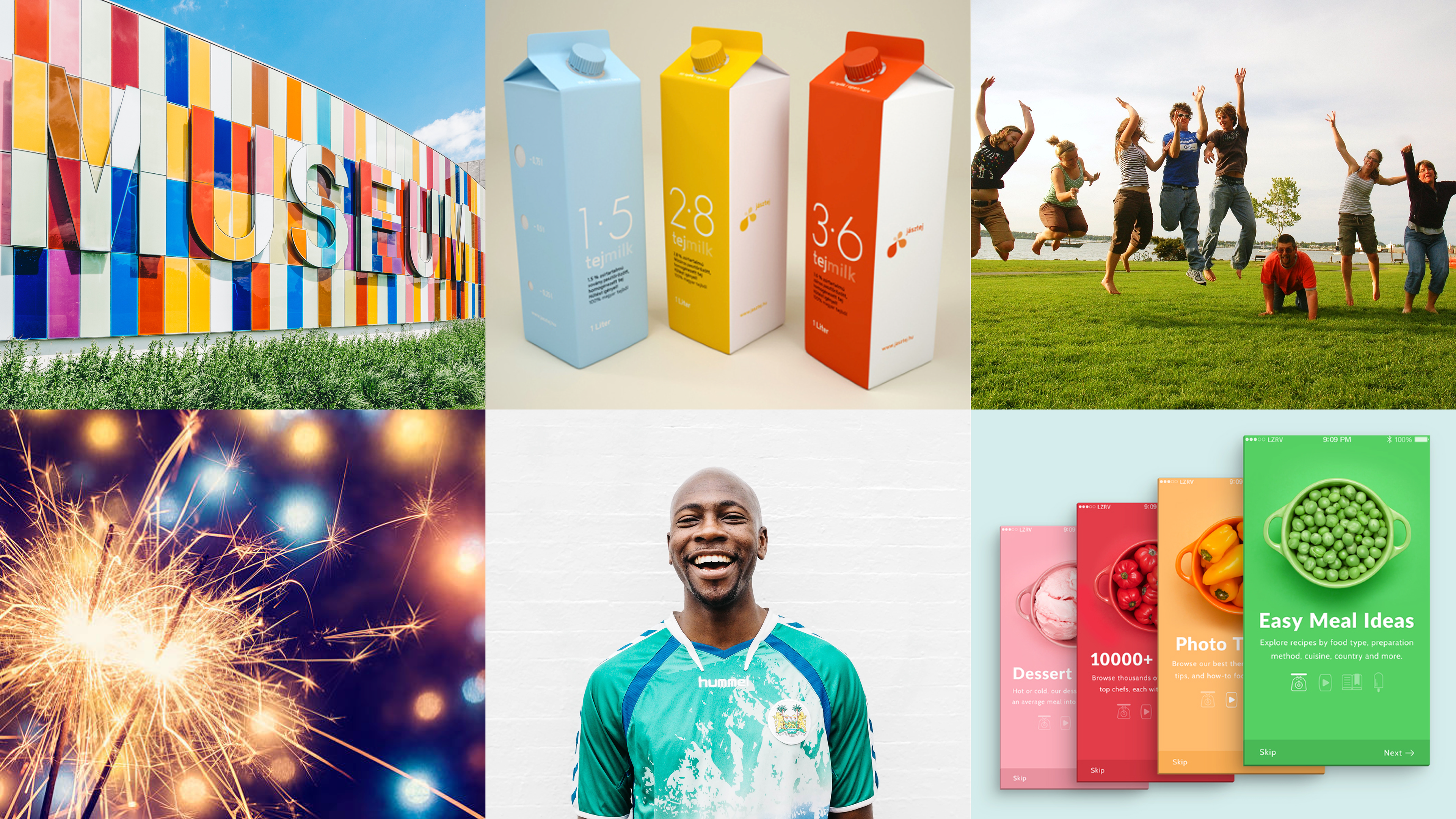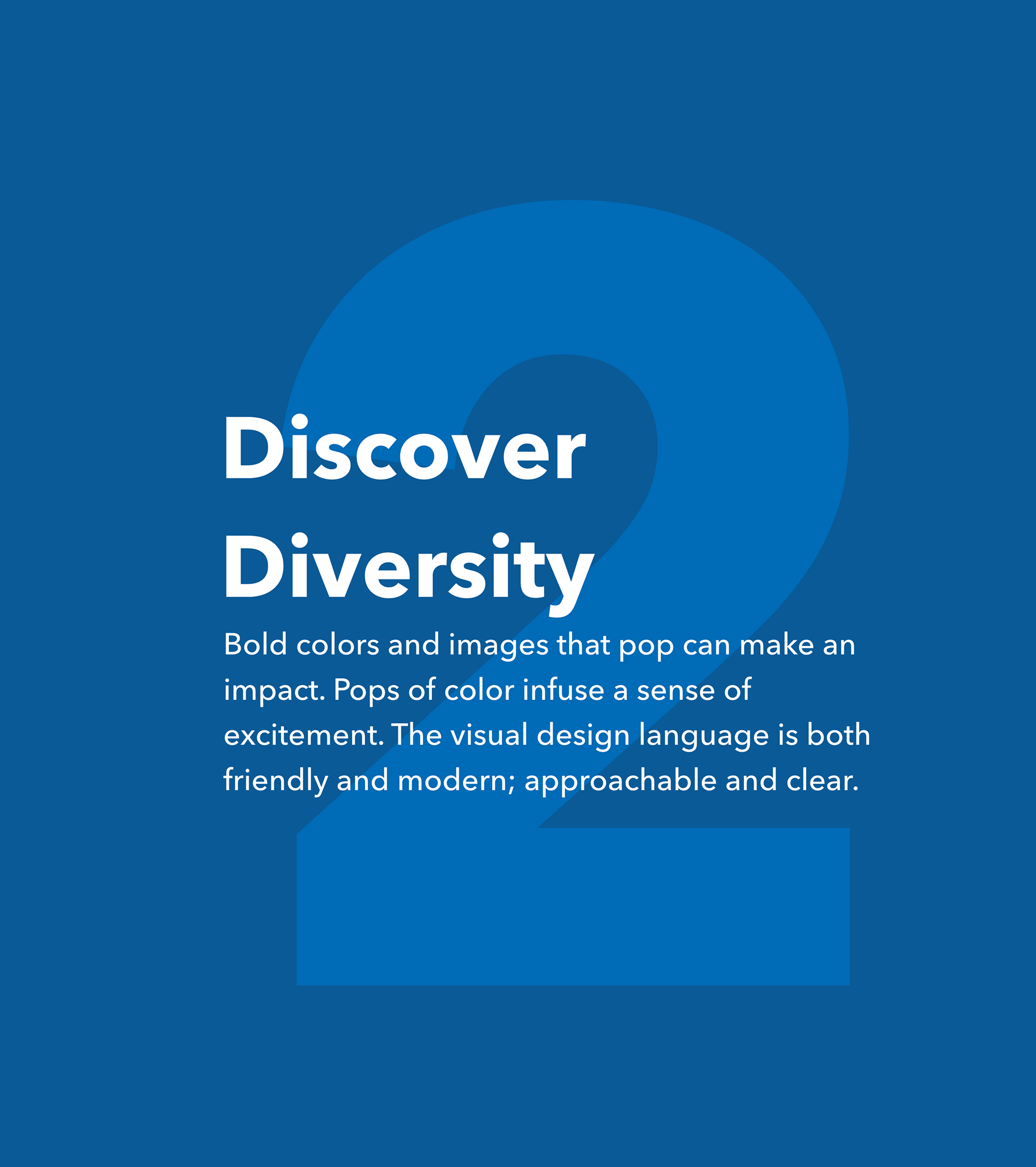 The client specifically asked for a "No Navigation" home page. They desired some utility, but wanted it to be more about discovery. We landed on a gestural approach of swiping to and from filtered content buckets. There are 4 main features to this gestural approach, outlined below.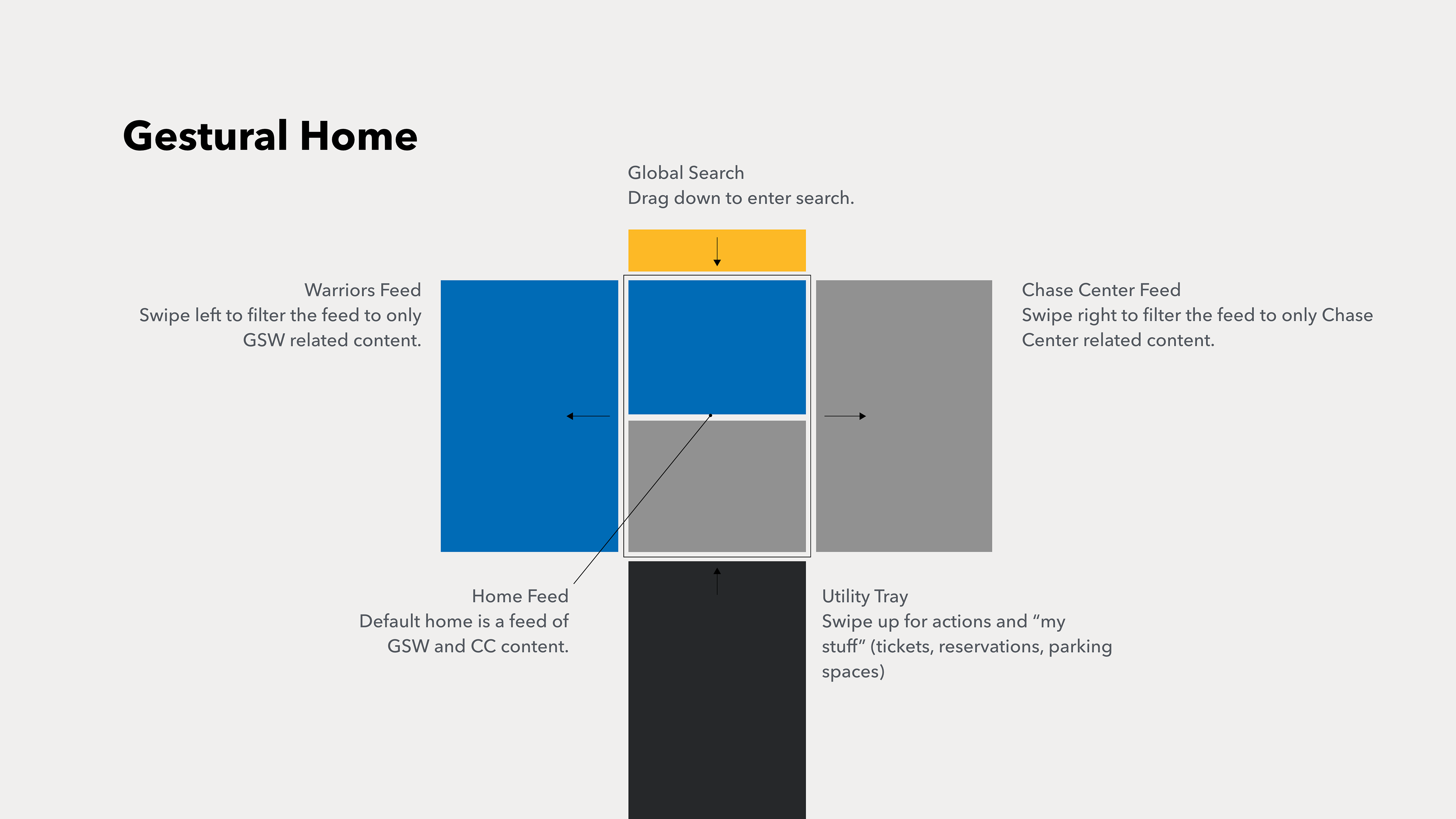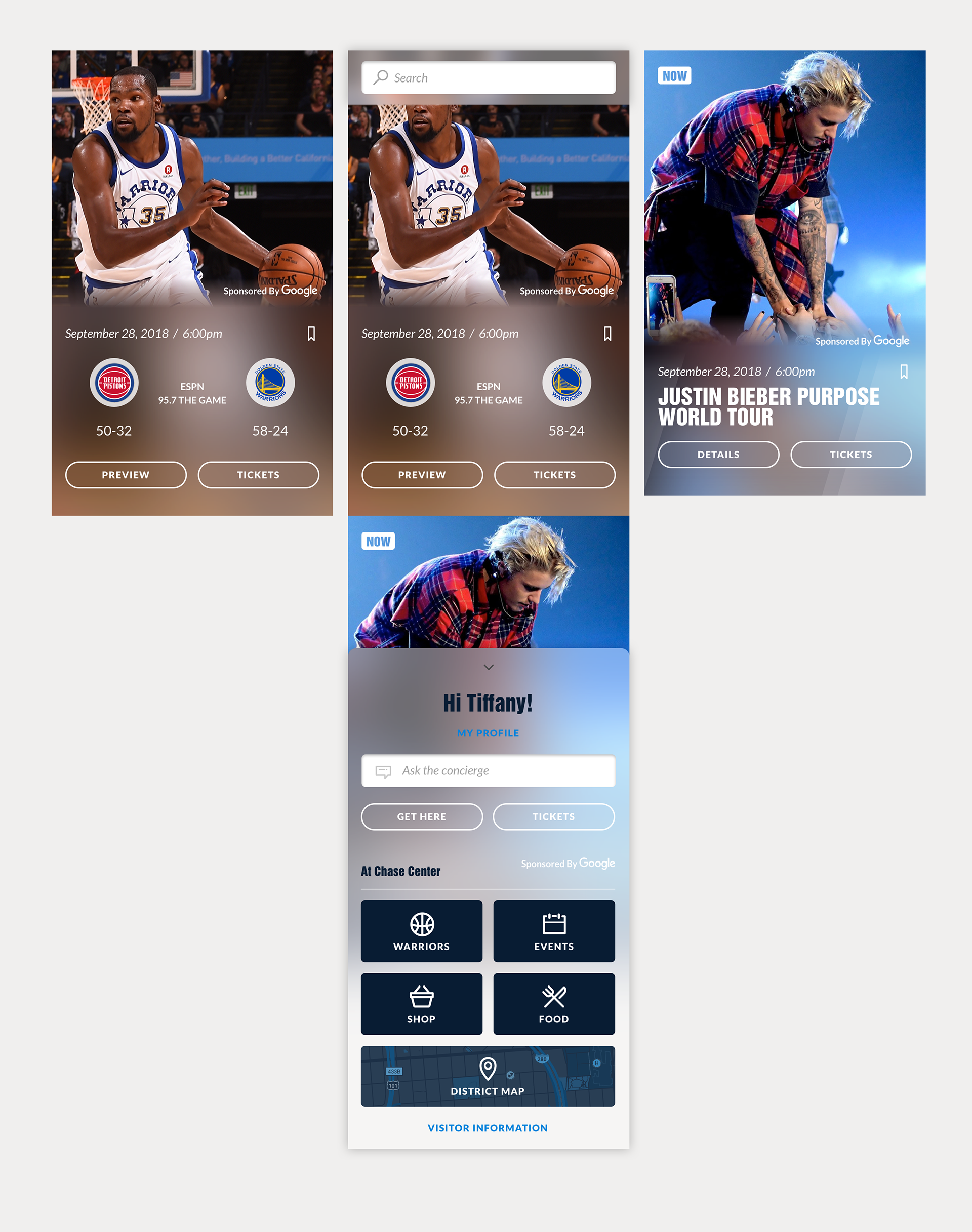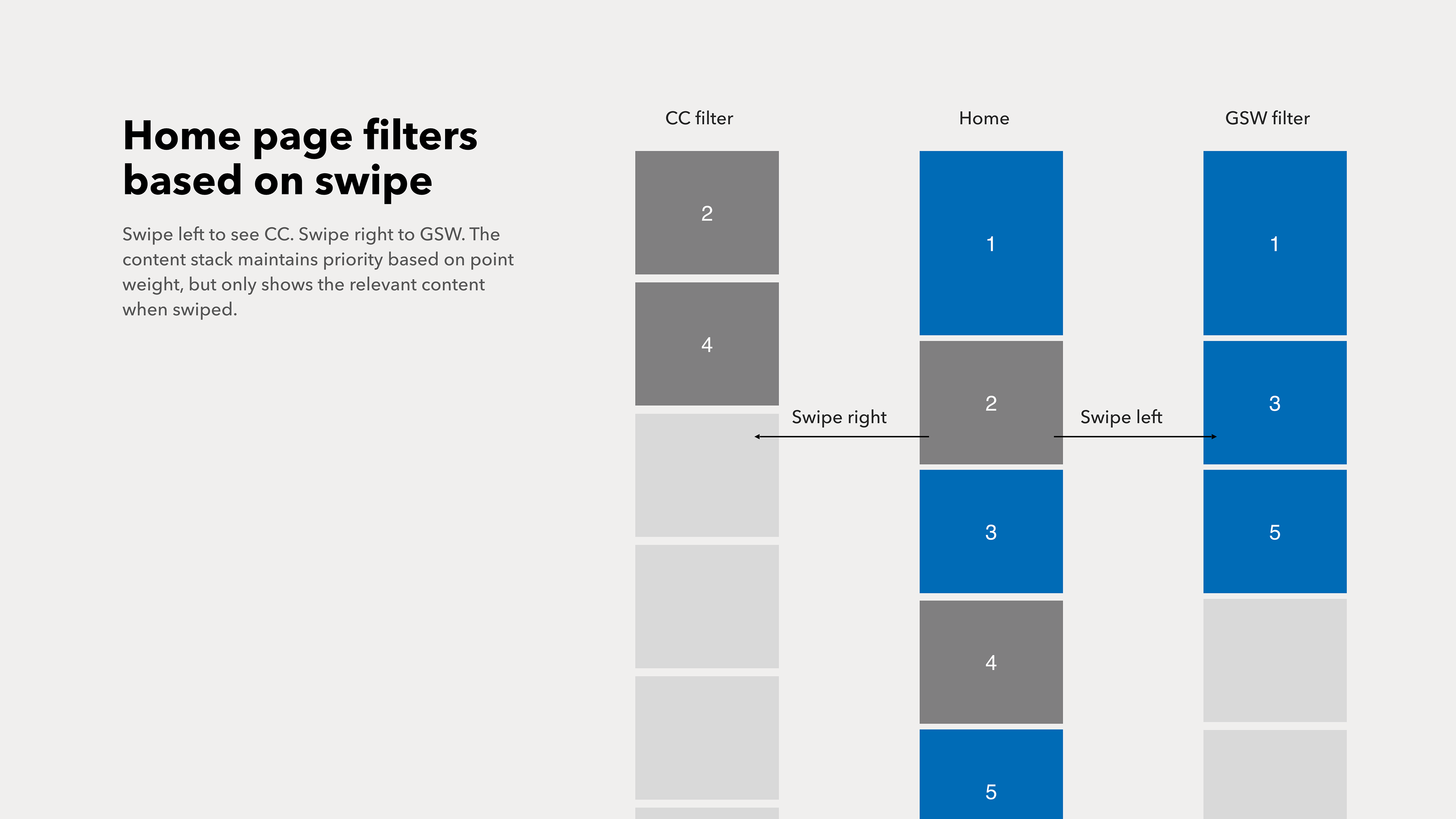 After several rounds of iterating and educating the client through our design process, it was time to take their feedback and give our ideas some context. Shown below are some examples of where we landed before we achieved final approvals on a single visual design direction.
​​​​​​​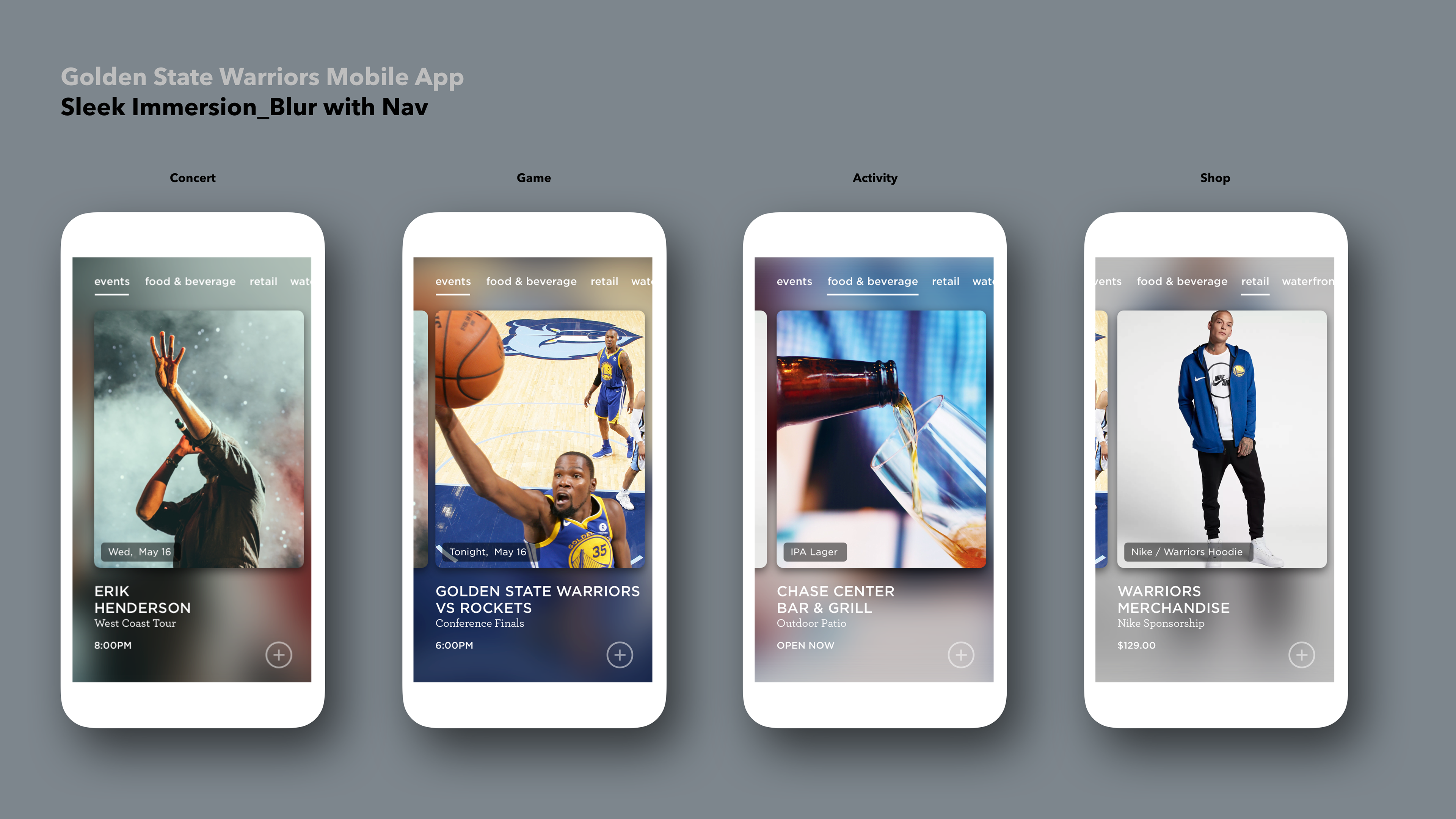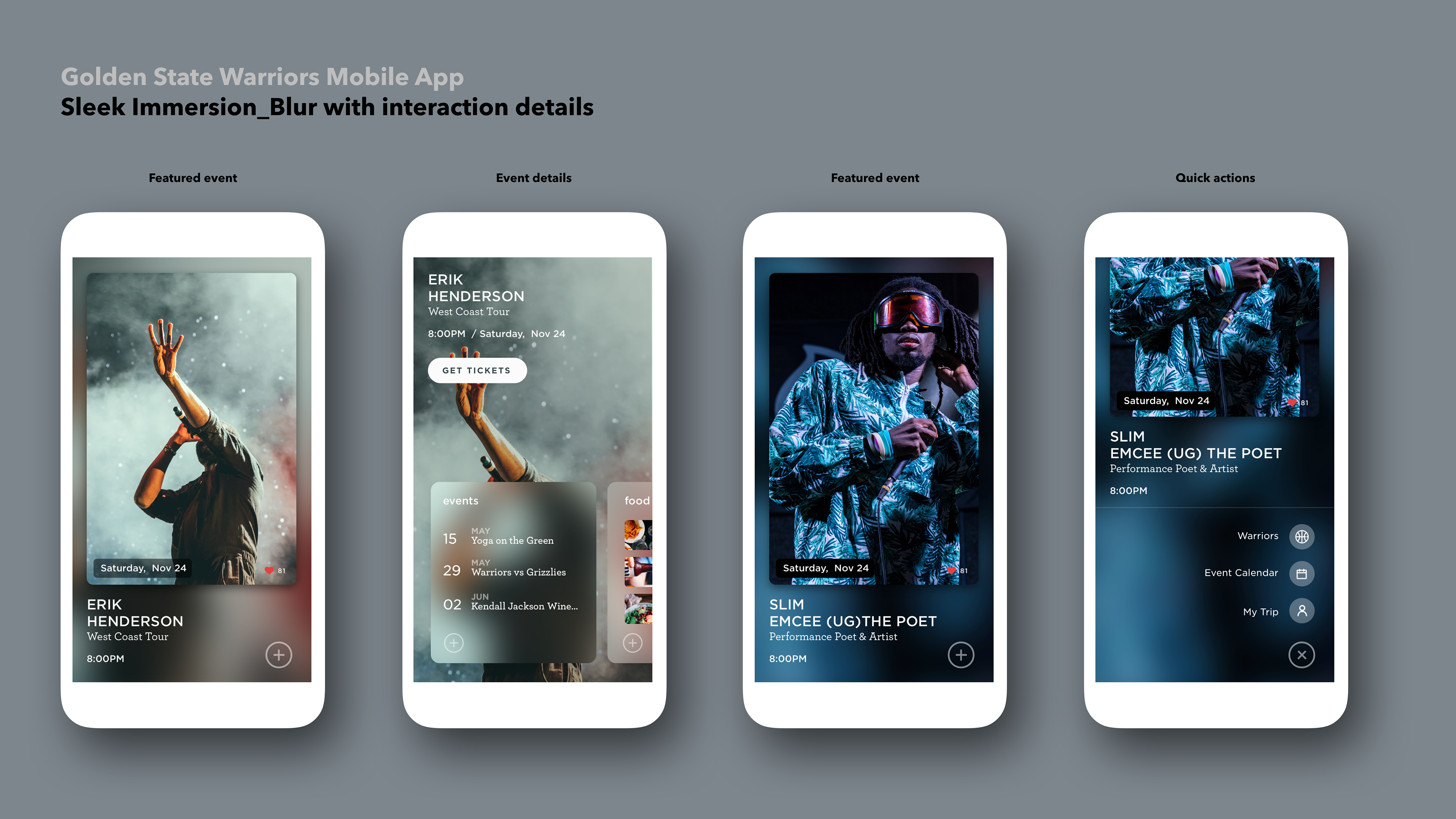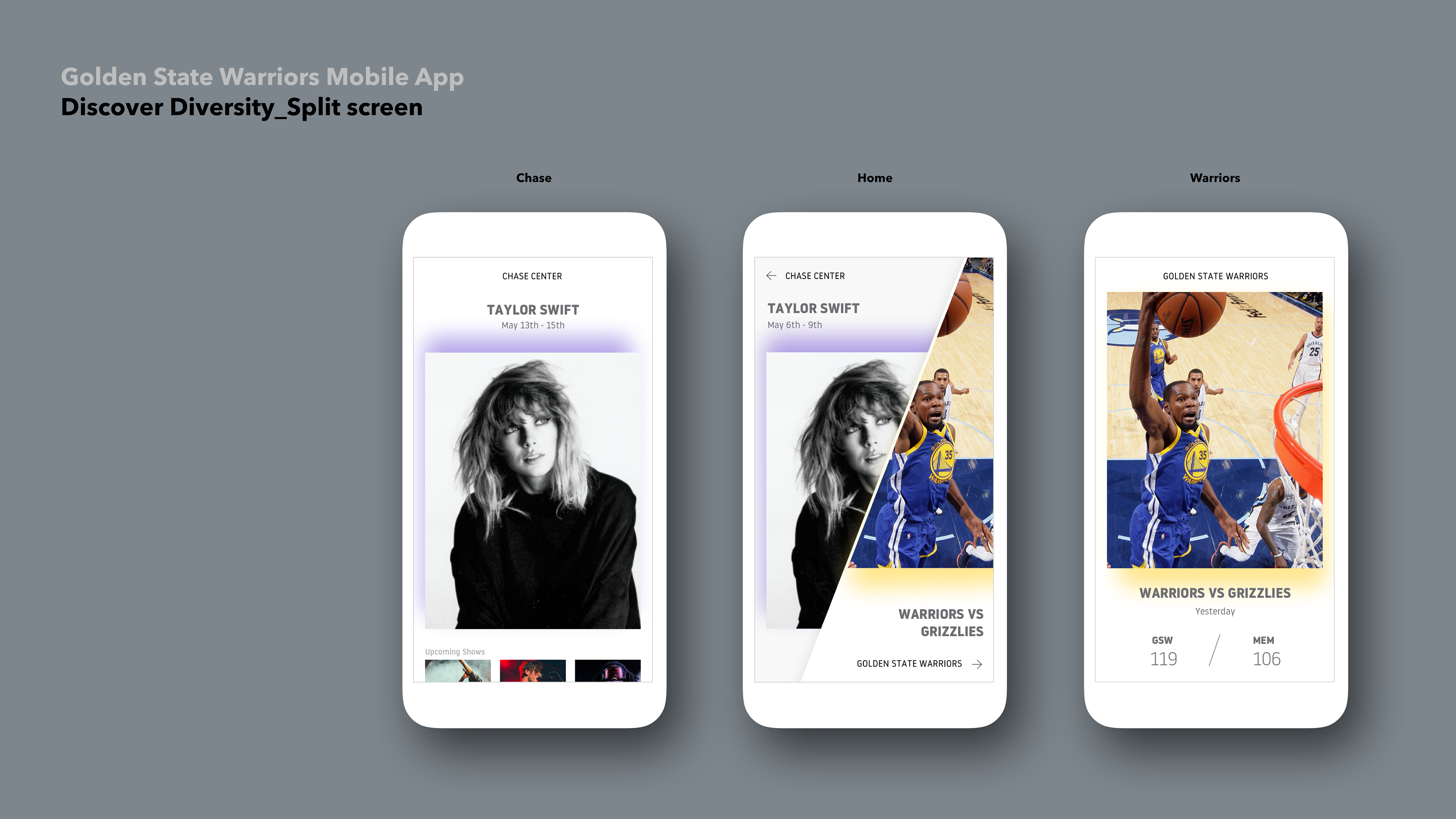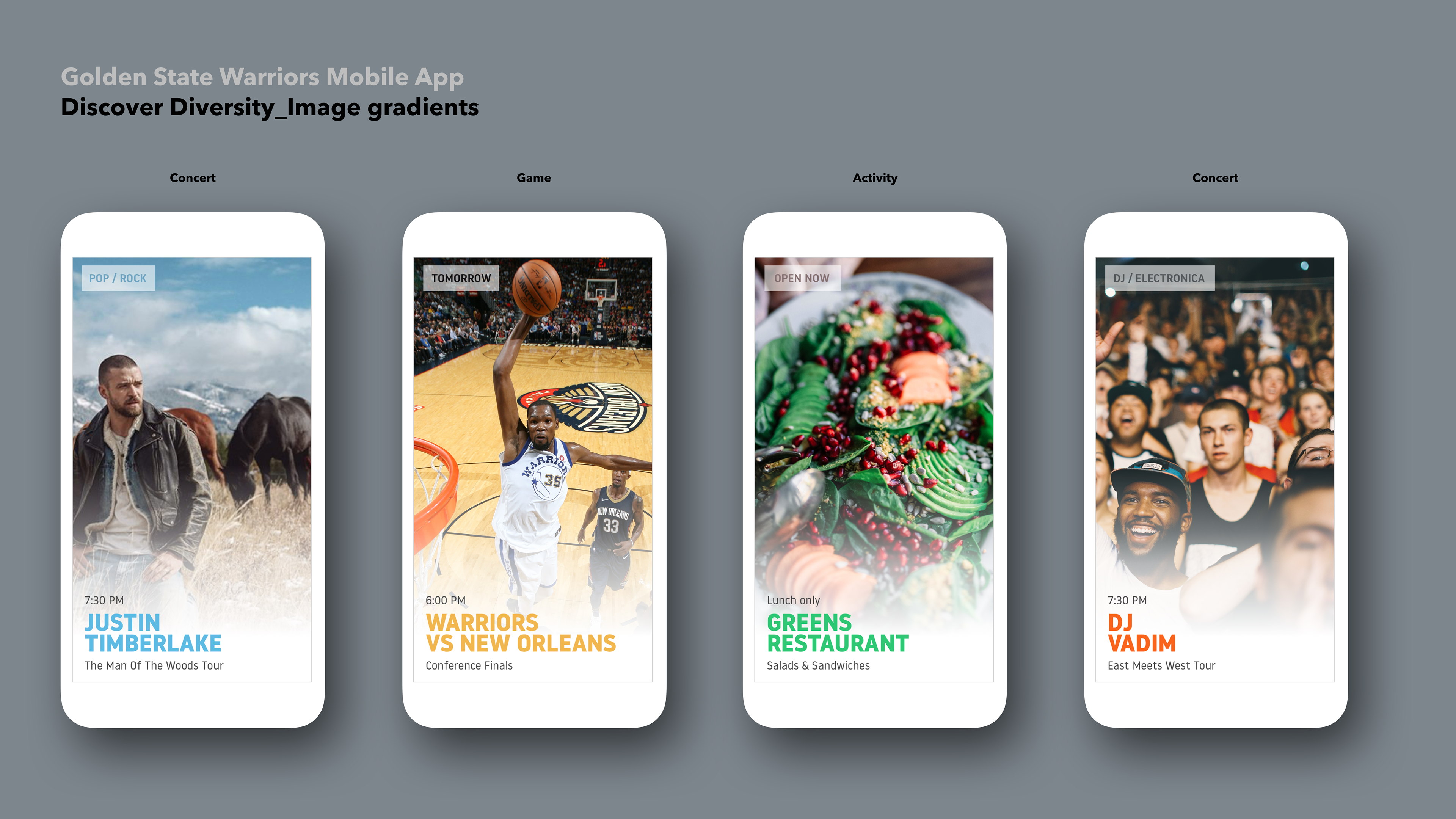 Approved Visual Direction
"Sleek Immersion" was the chosen direction. Although what is shown below are not the final screens, they set the visual tone from which to iterate and refine. At this point we needed the client to choose fonts, an icon style and color palette. The "W" would remain a subtle design accent. Home screens are full-bleed images, article and team statistics screens take an editorial feeling and the Utility Tray a more transparent with flat color treatment.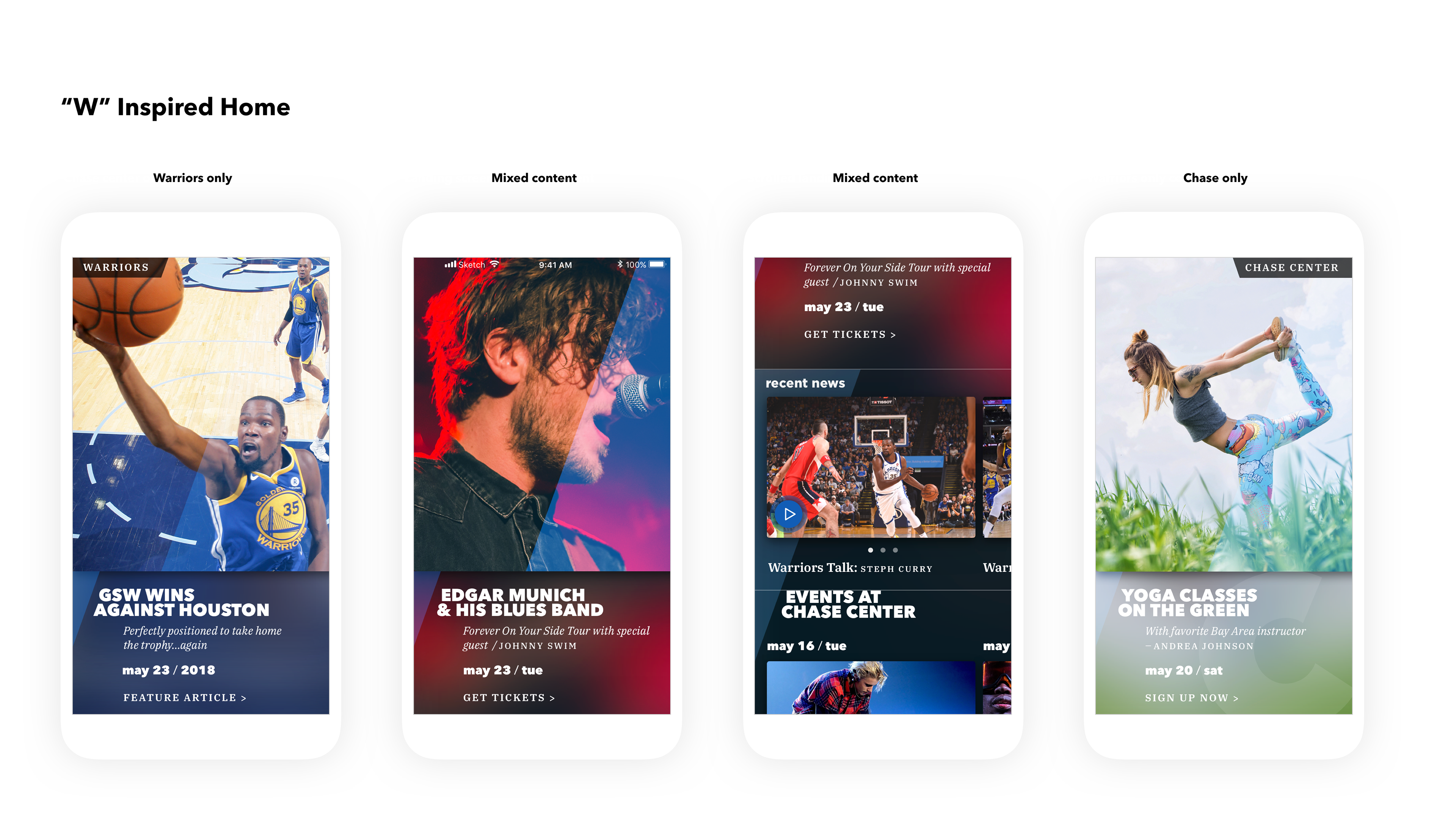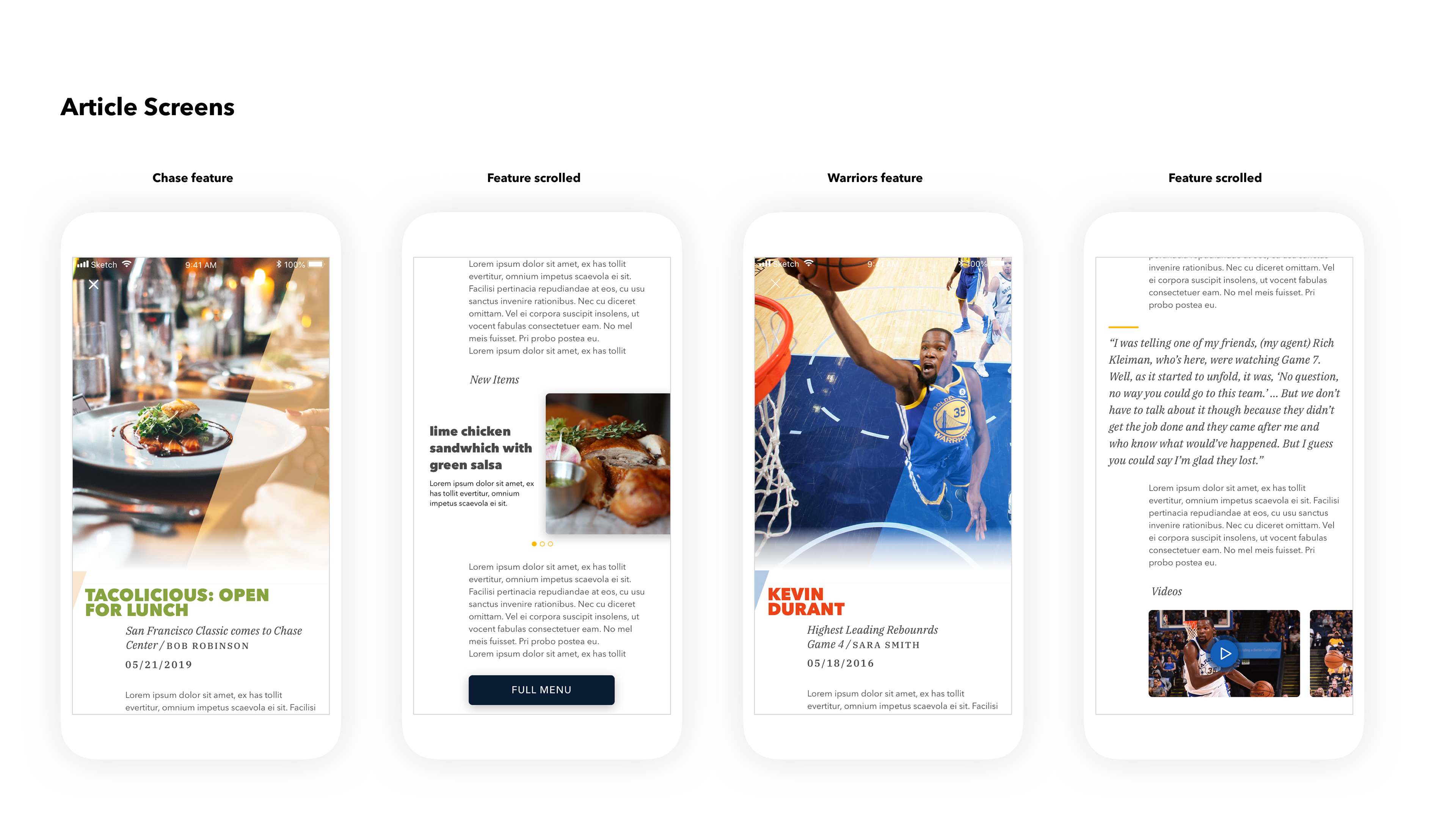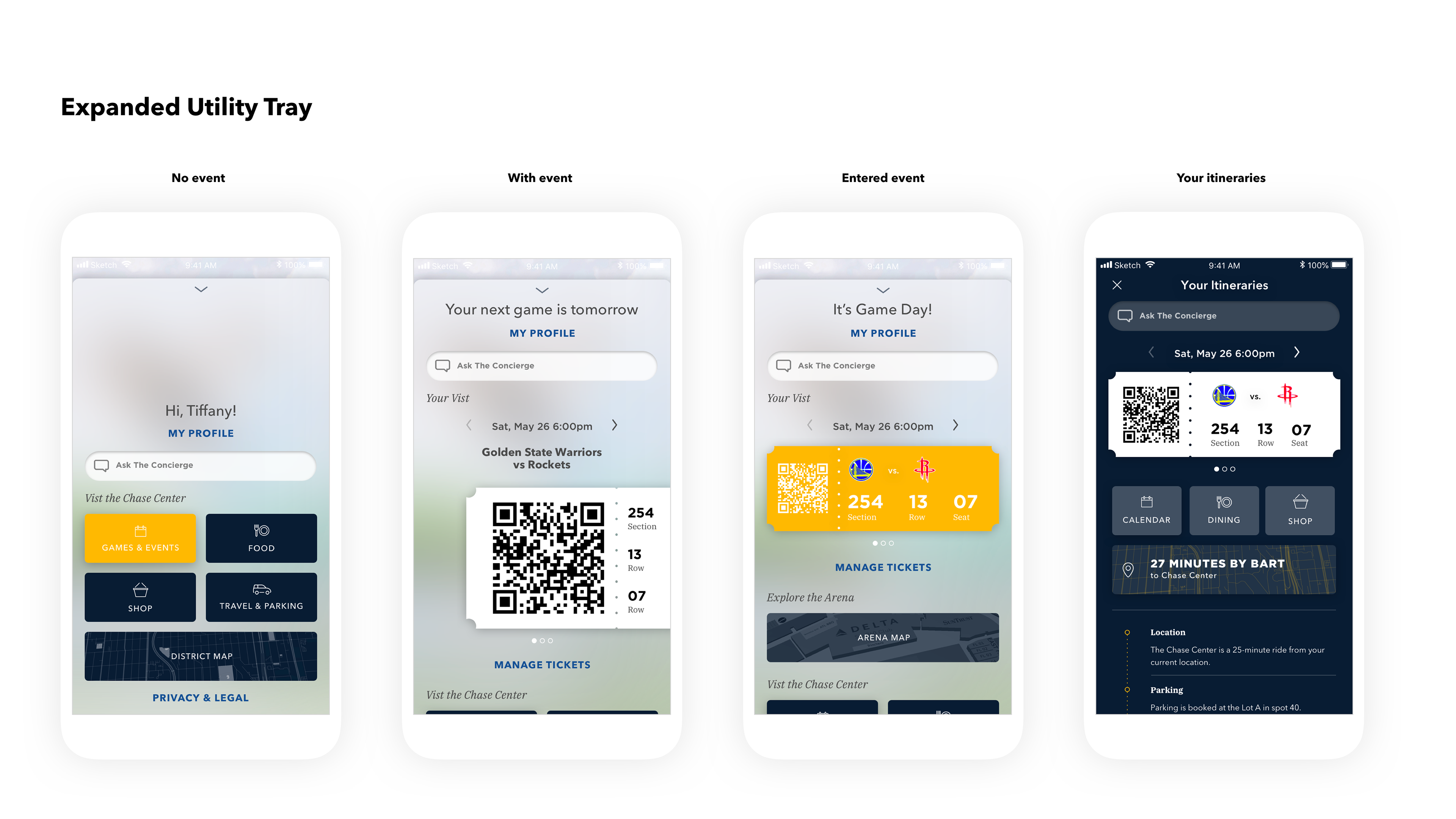 In order for the development teams to build the app in a timely manner, we designed a system of content modules that get plugged in where appropriate. Module types are headers, featured, video etc... Once all of the content modules were identified, we created rules around each type and handed the foundational design over to a development team in Costa Rica.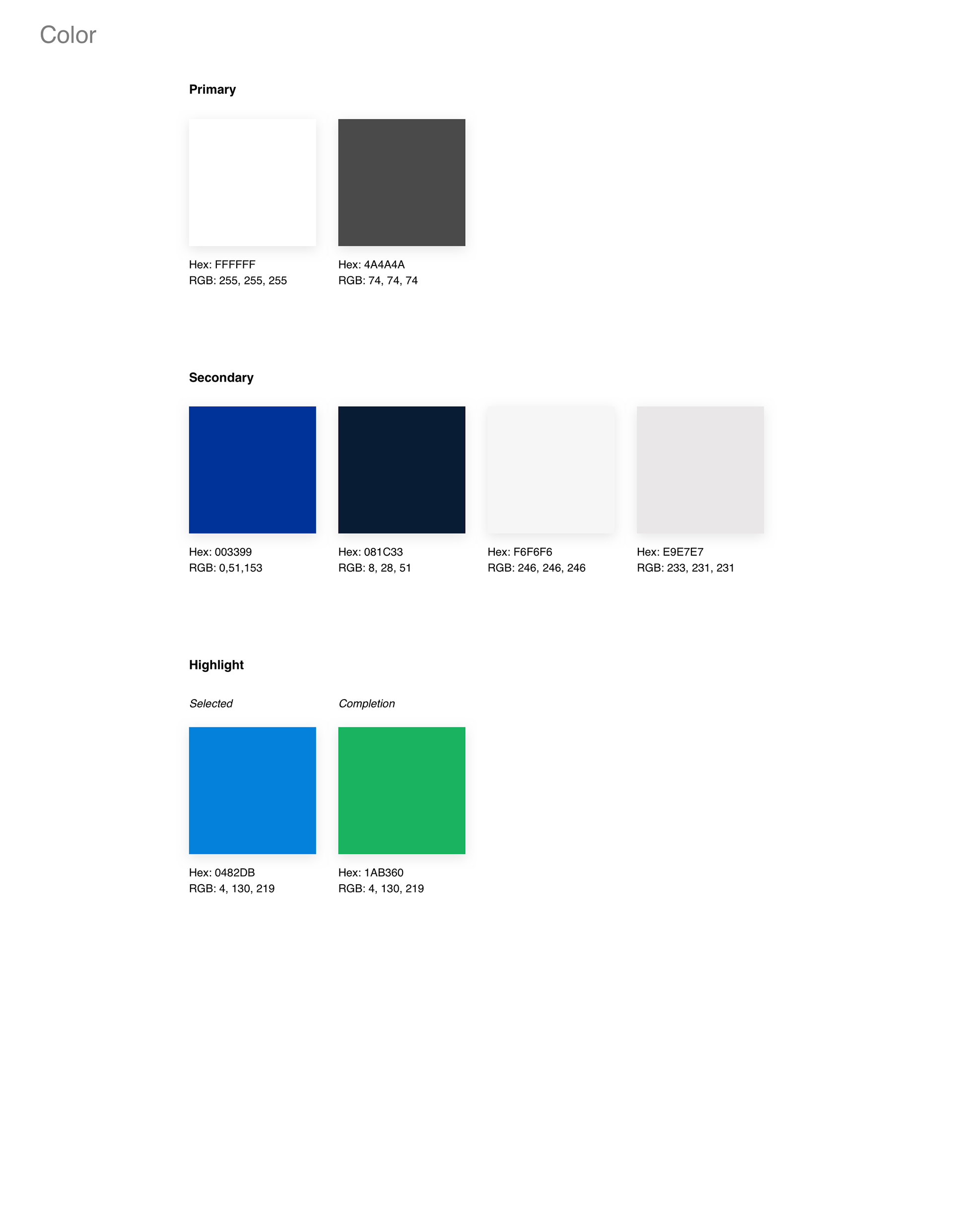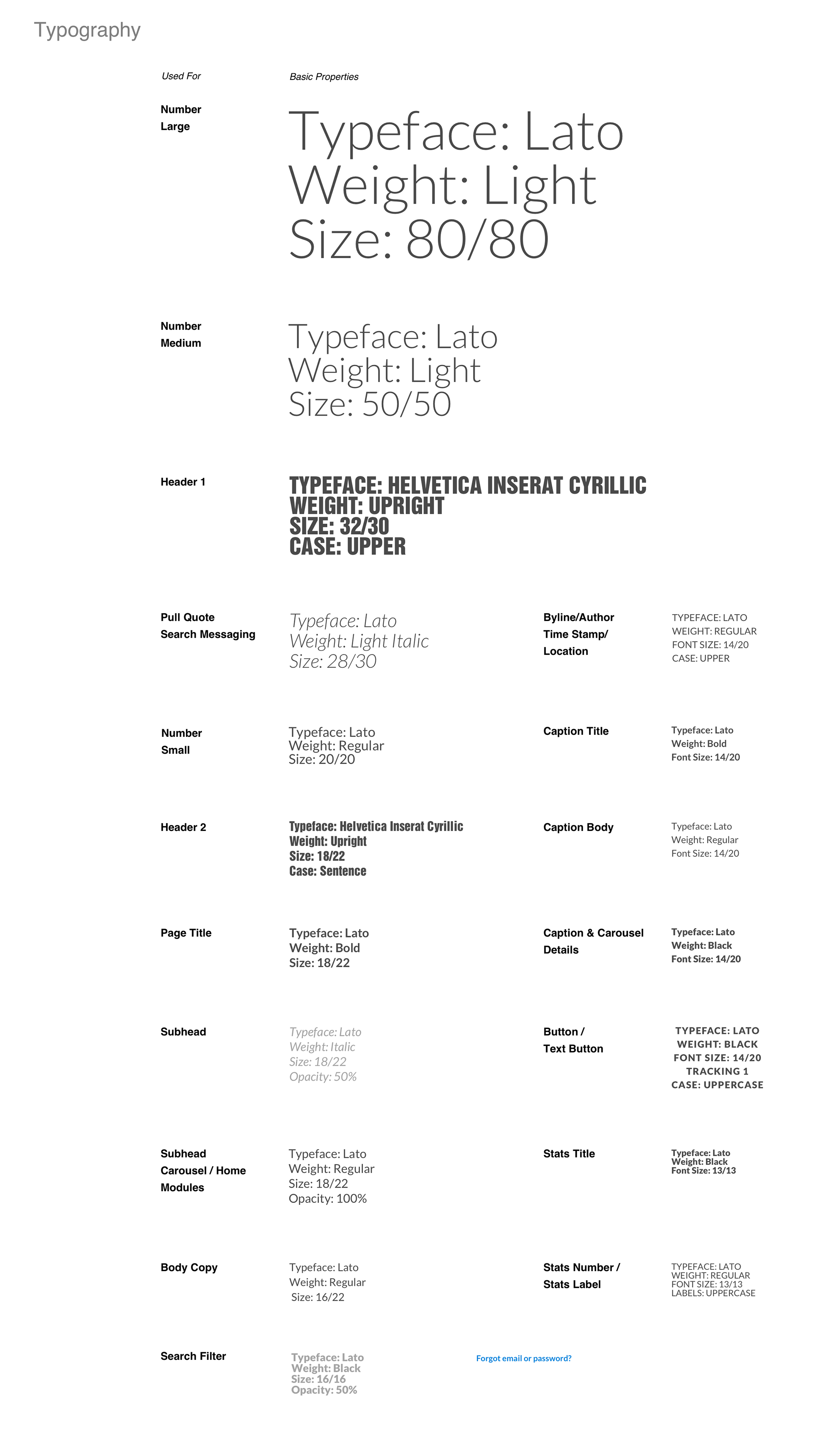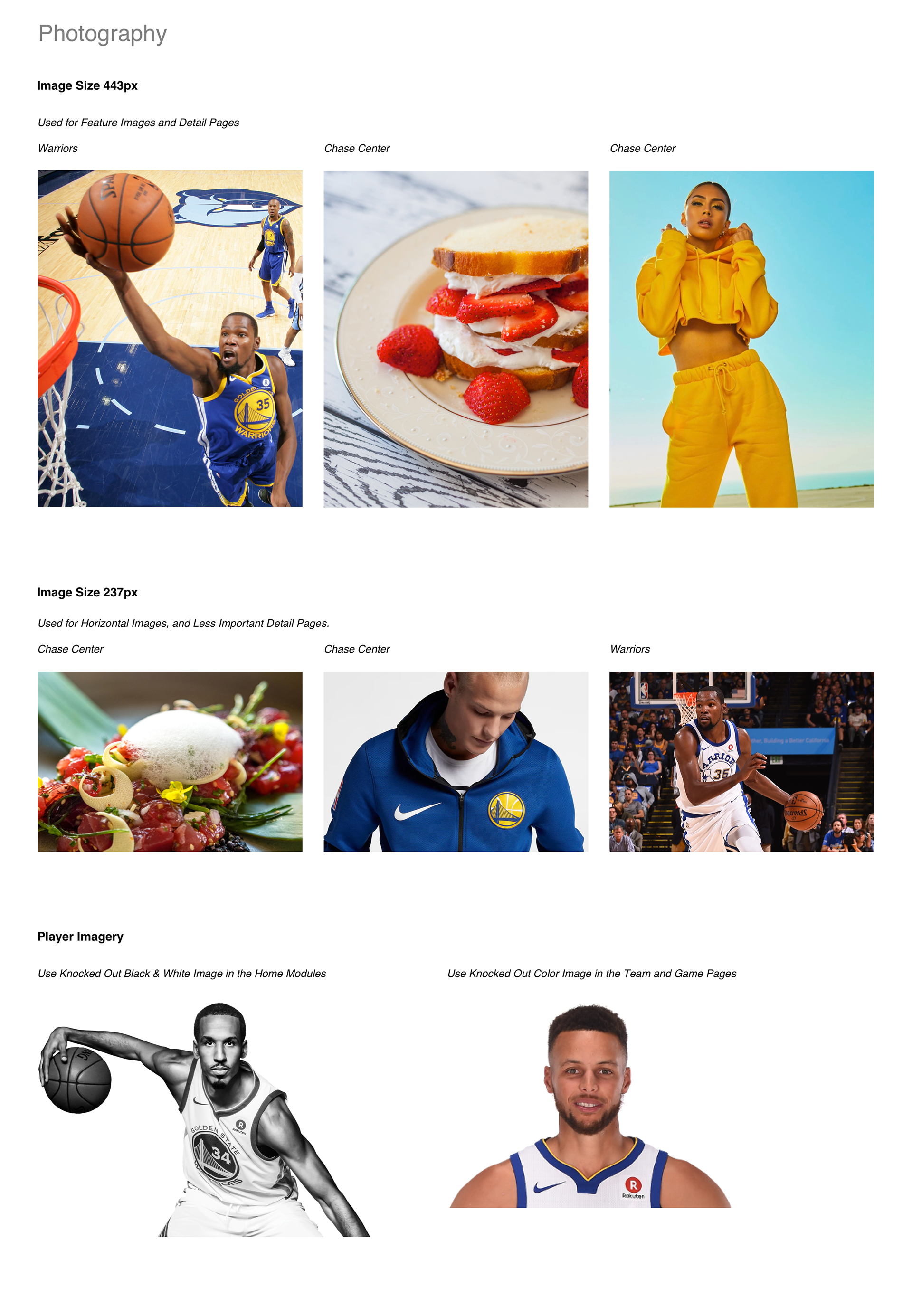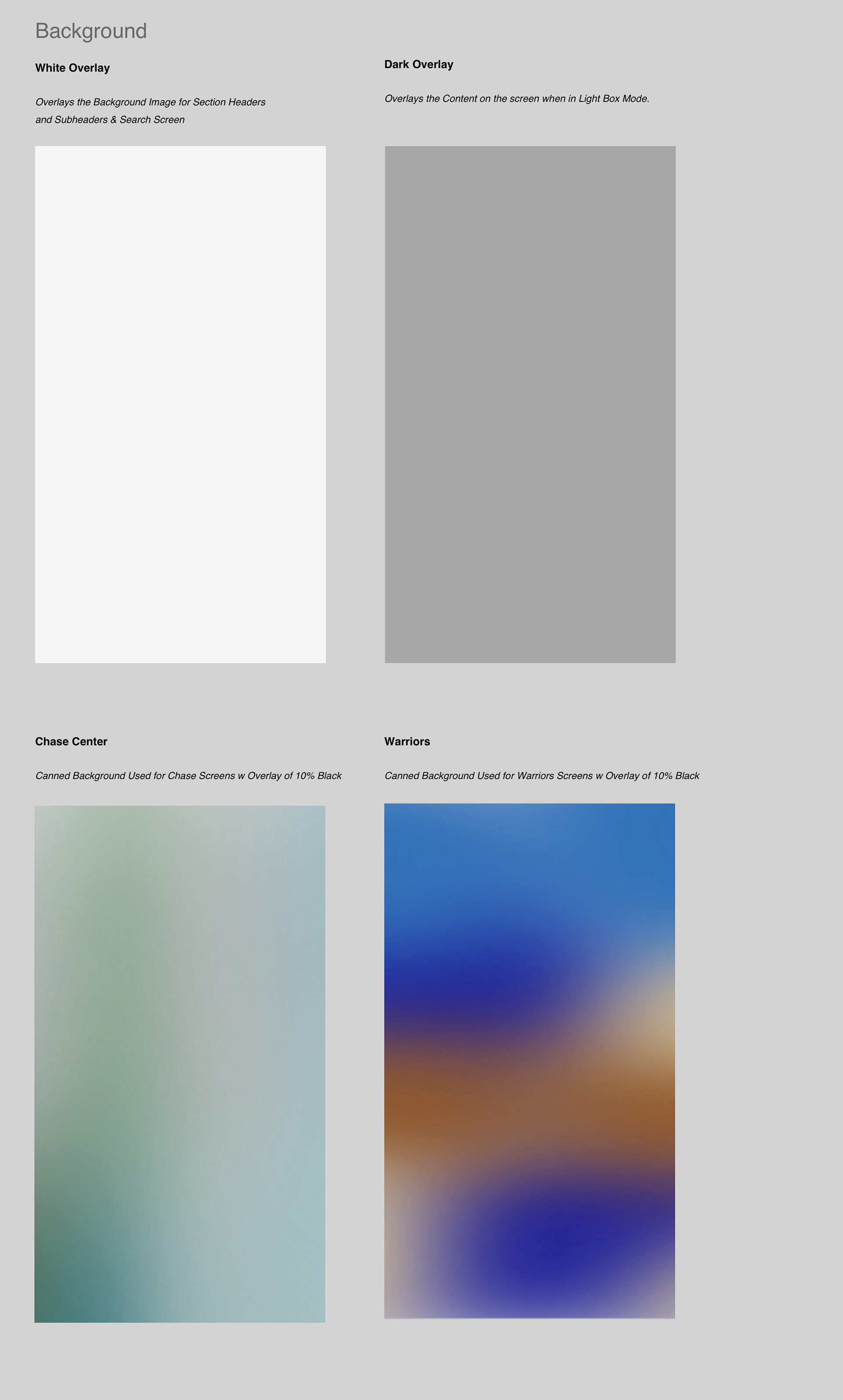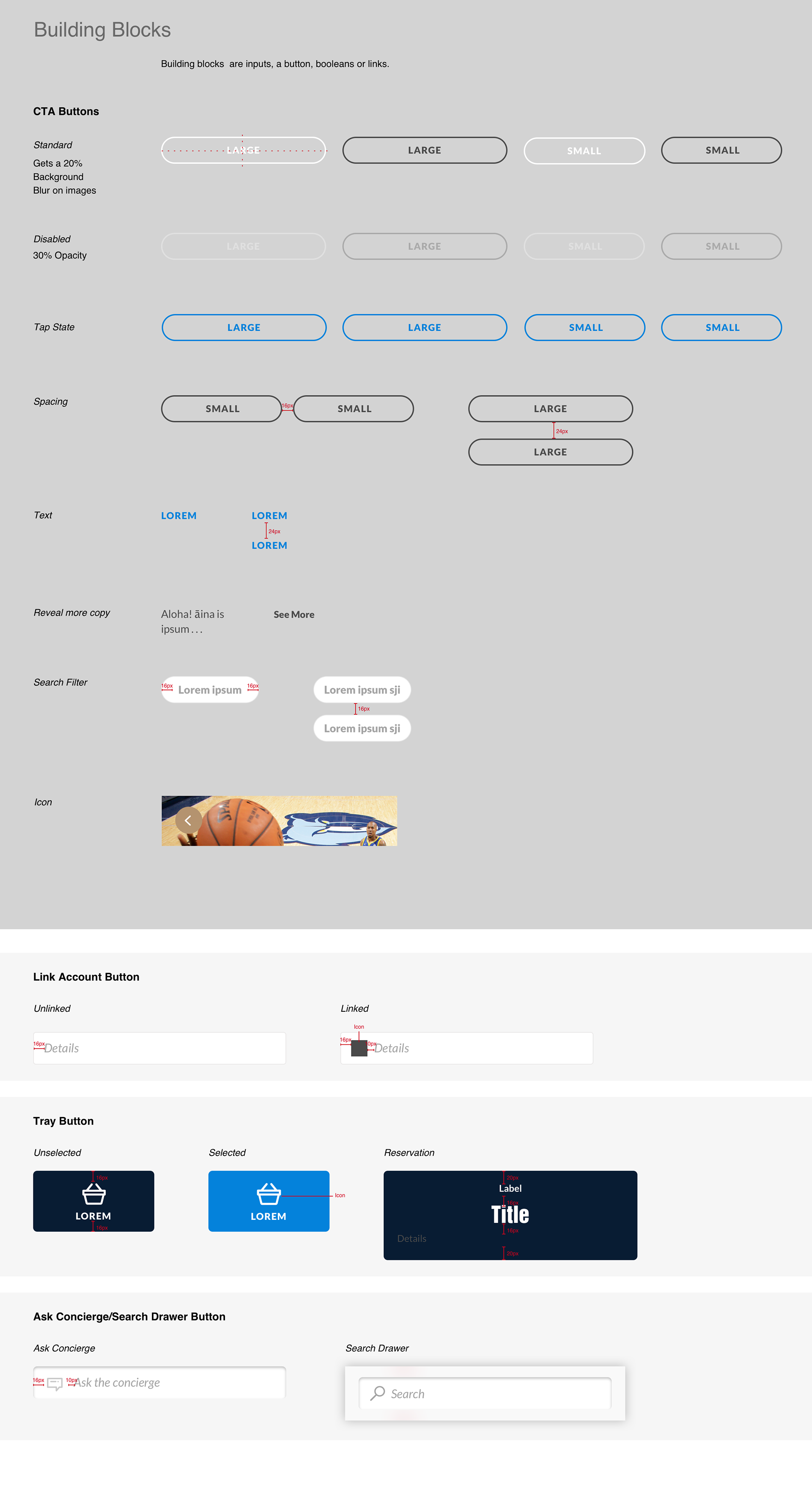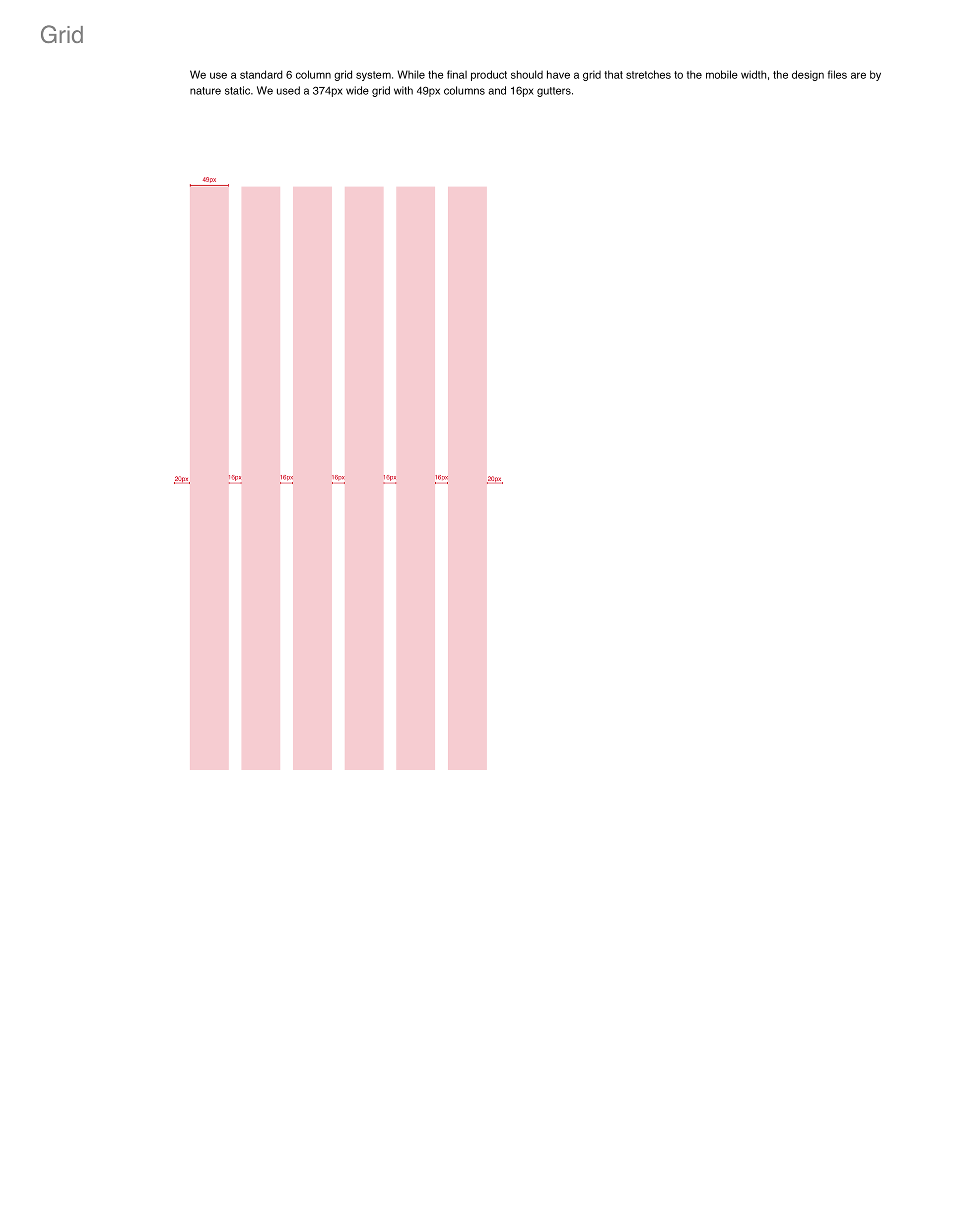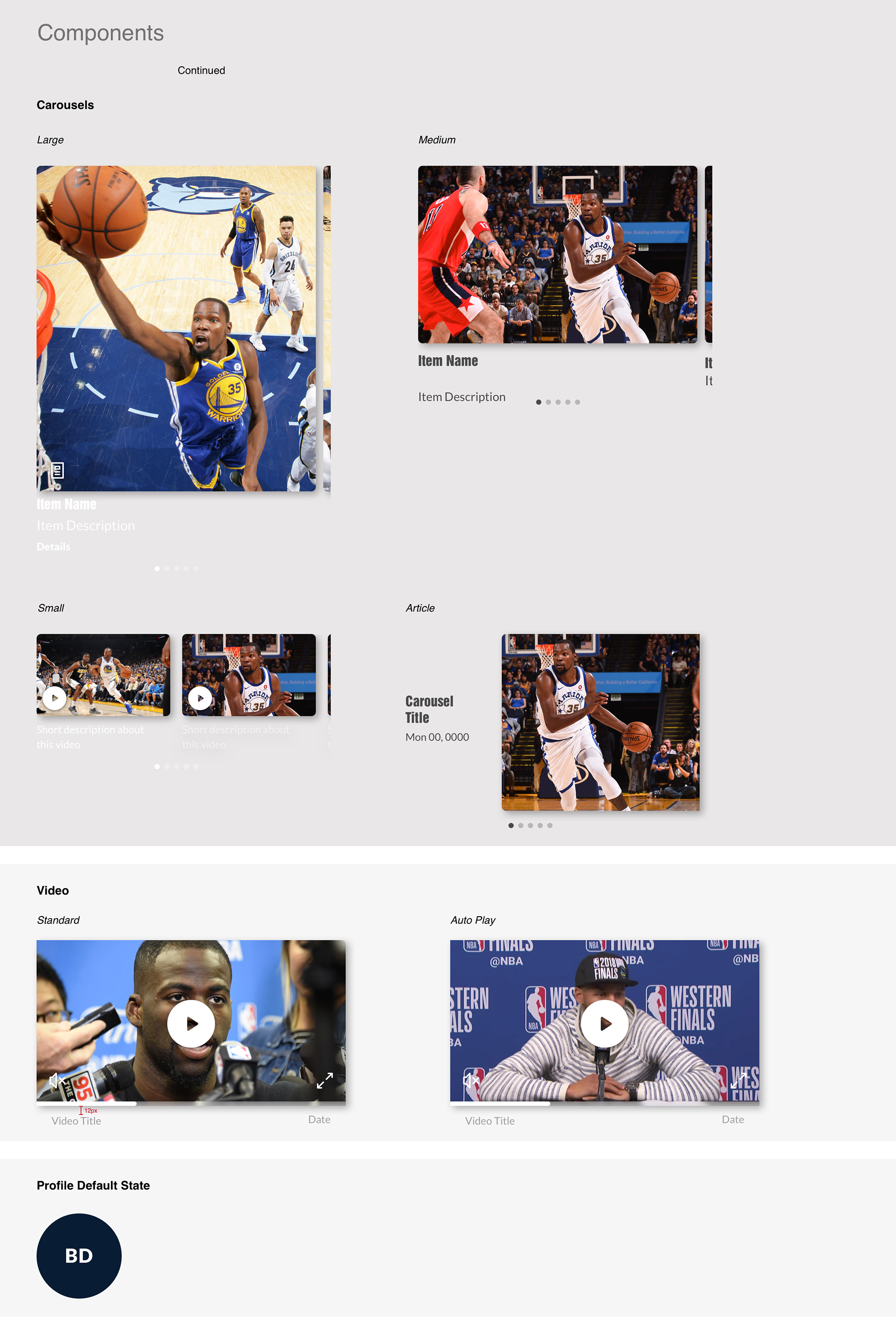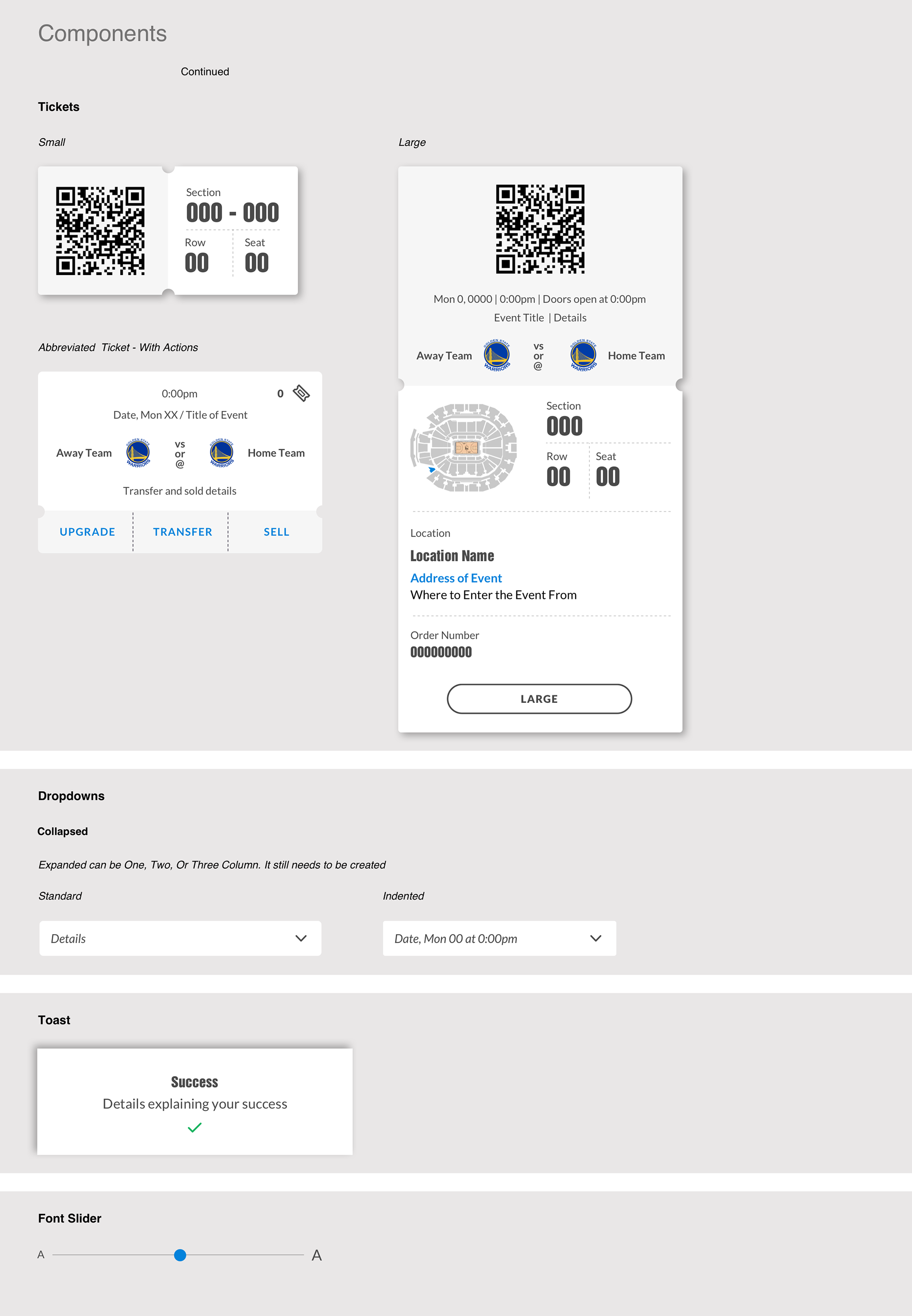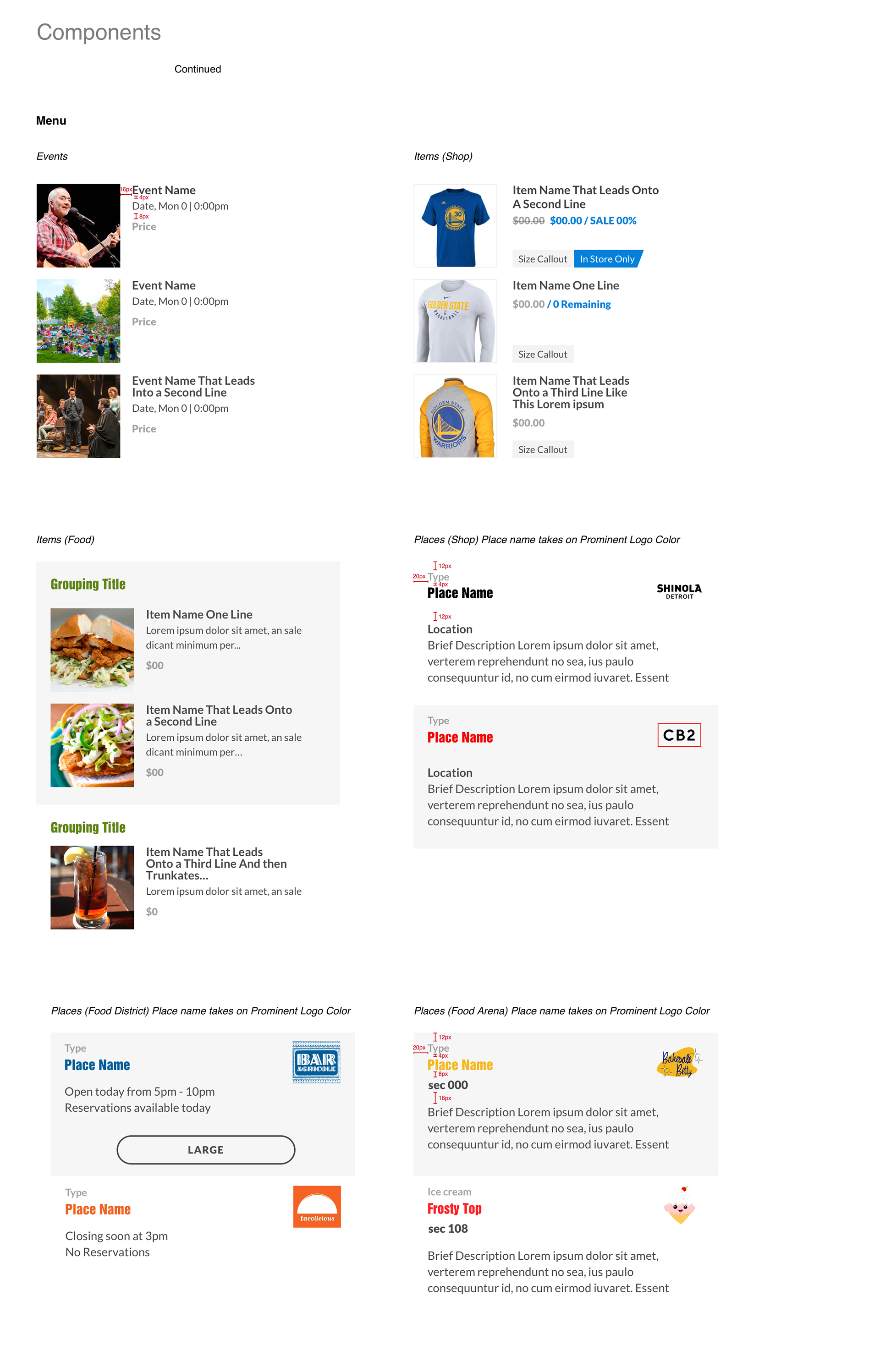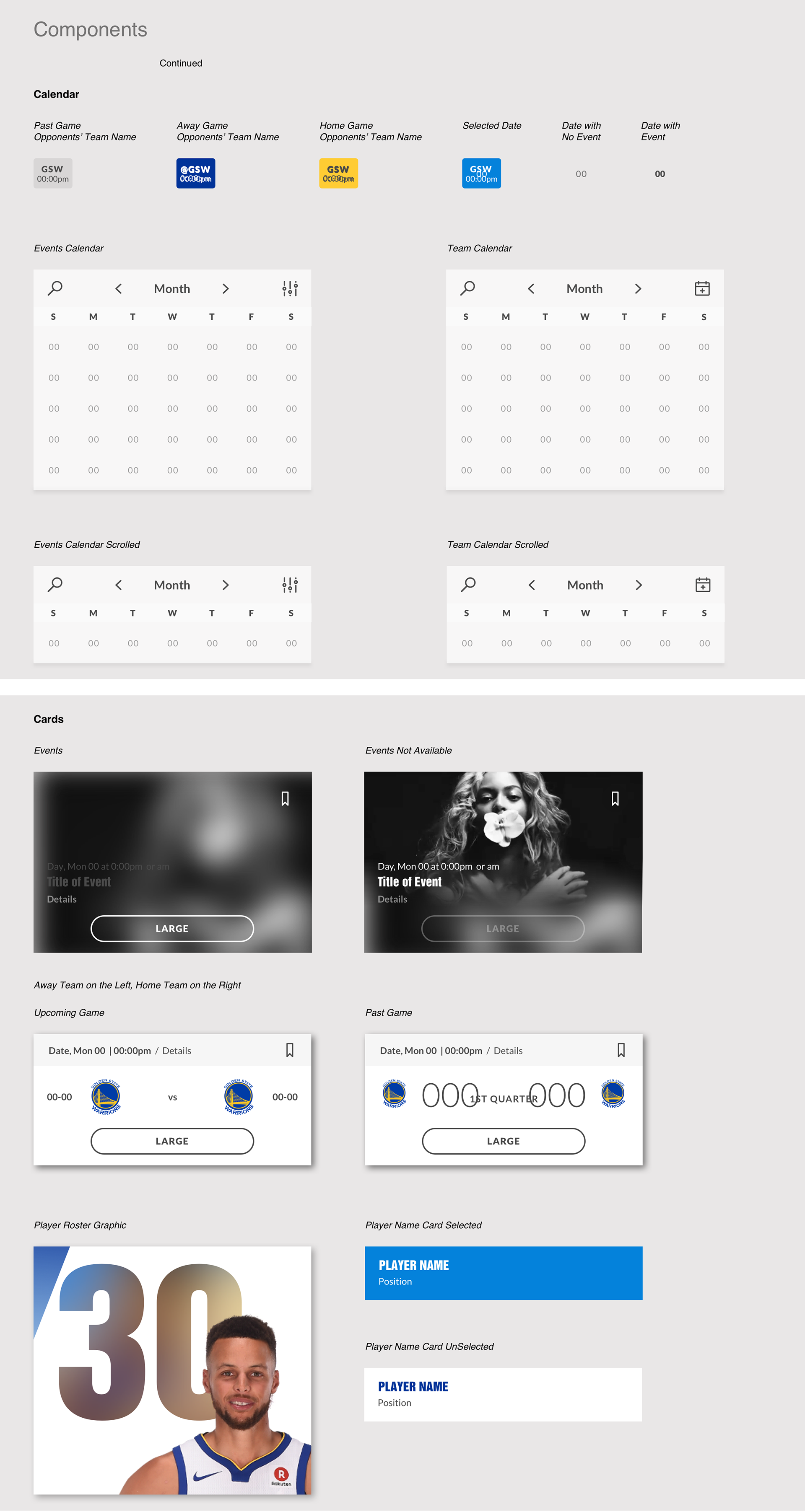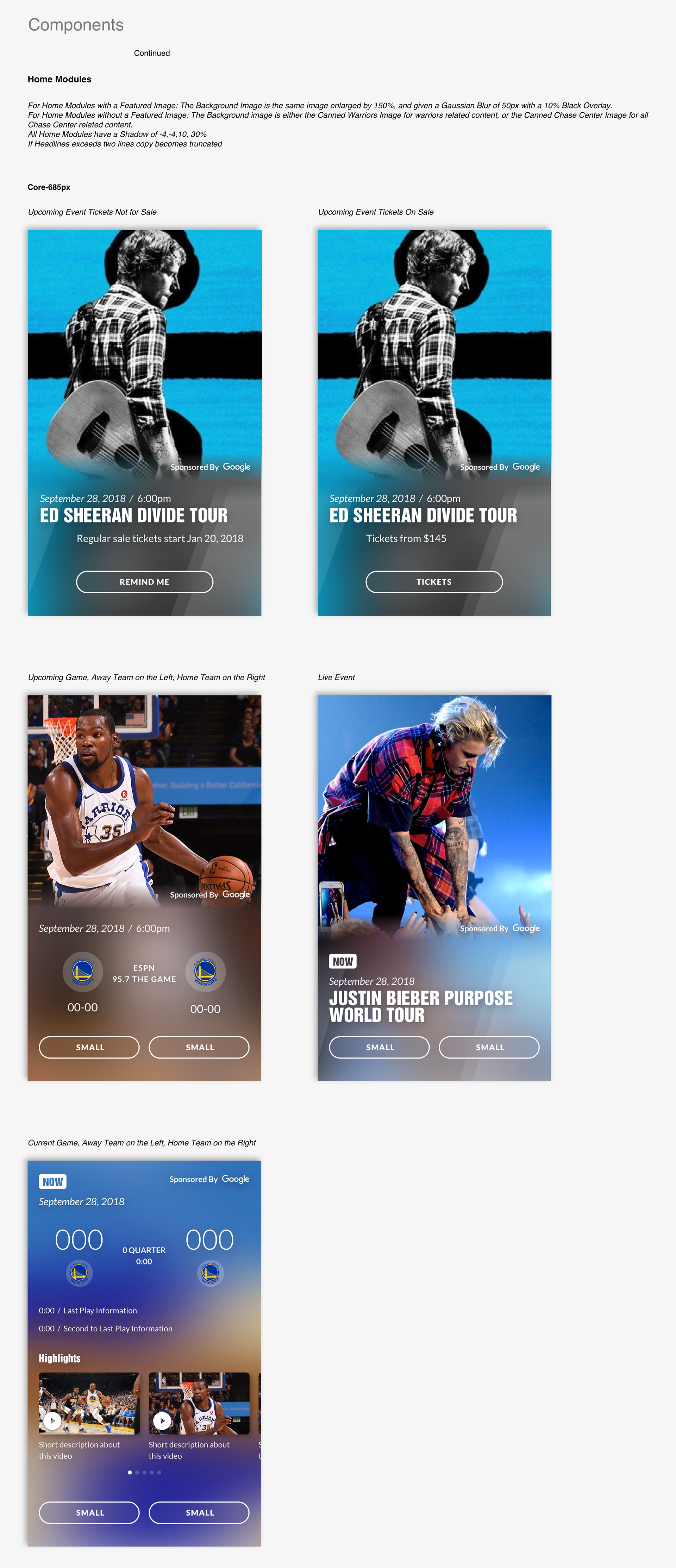 In typical fashion the animations solidified the design intention by helping the client visualize how the app behaves. 
Such as, scrolling, tapping into an article, splash animation or diving into a ticket detail screen. Motion brings the app to life!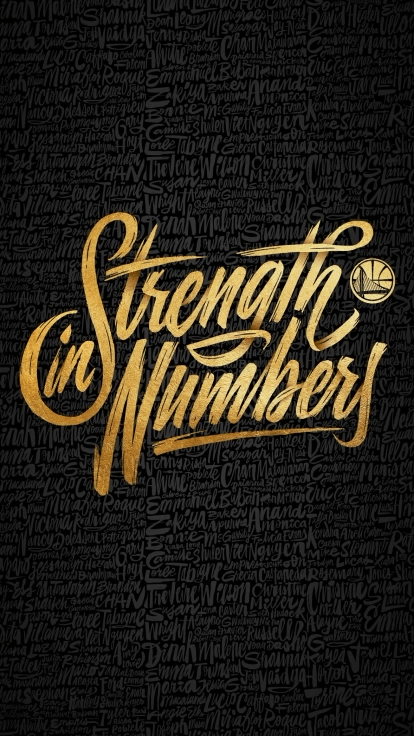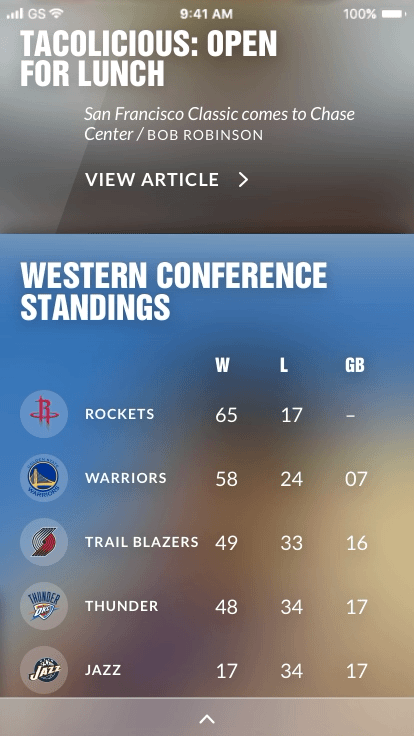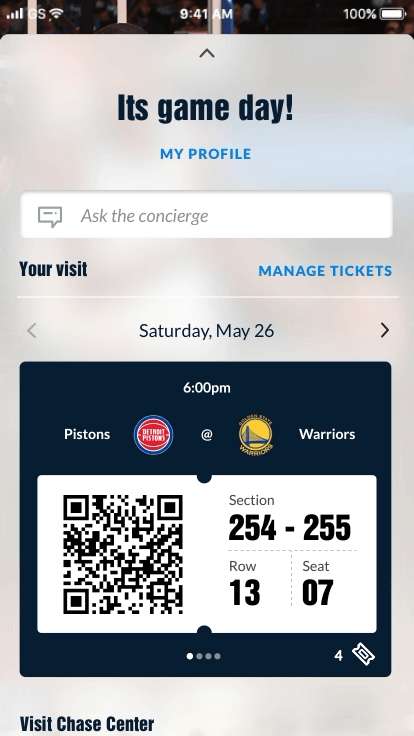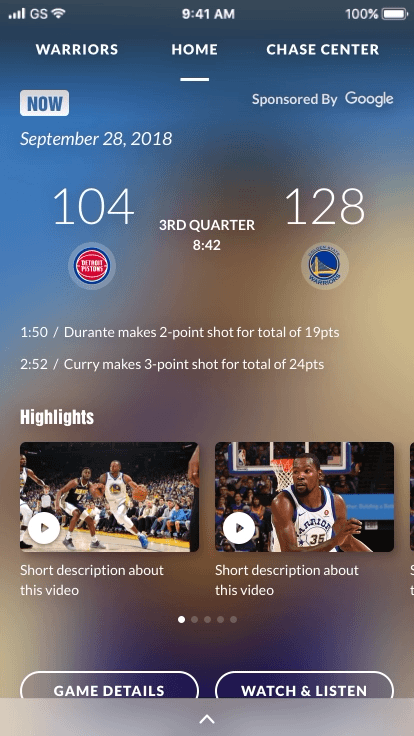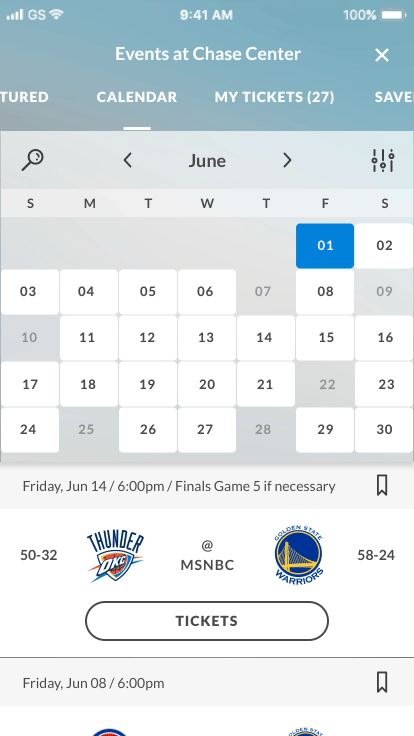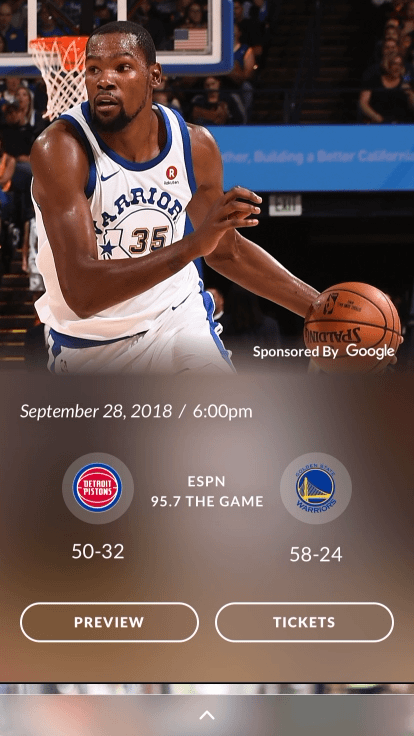 It was clear that the client really wanted to push their content to the forefront. They did not want the app to be branded Warriors only. The Warriors organization was now embarking into the business of entertainment, which will include restaurants, bars, concerts, community activities like yoga and wine tasting, and of course basketball games. I pulled in the concept of the "W" to create some visual element to hang our hats on. The diagonal slash influenced screen transitions and other graphic components.