Q-interactive
Q-interactive is a comprehensive digital system used to administer and score educational/psychological tests.
Traditionally tests are given by an examiner in one-on-one settings. Testing takes place on two iPads. You use the first iPad to access the test administration instructions, score and record responses, and control visual stimuli. The examinee uses the other iPad to view and respond to stimuli. The platform also includes a website which is used to set up clients and generate reports for Assessments administered on the iPads.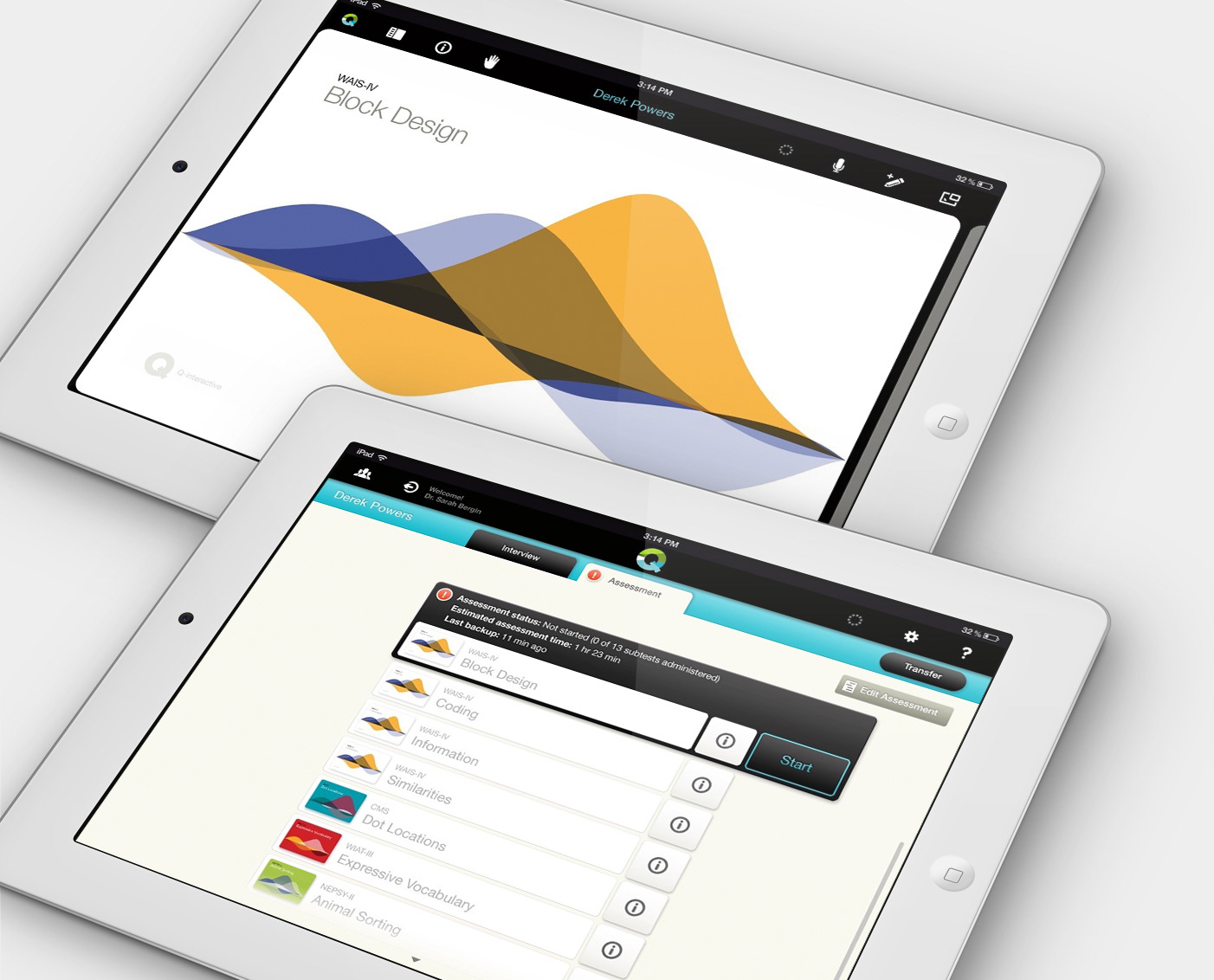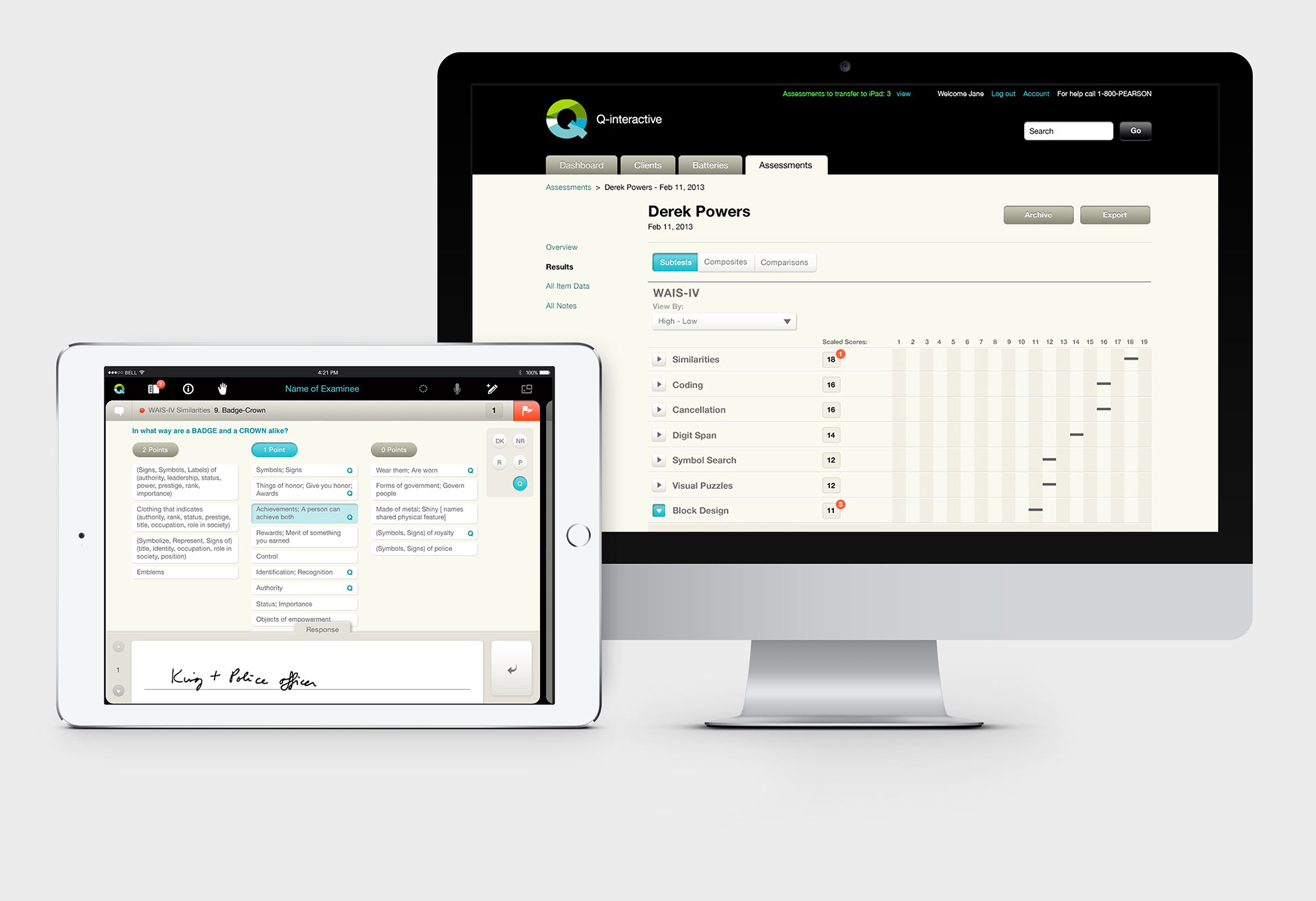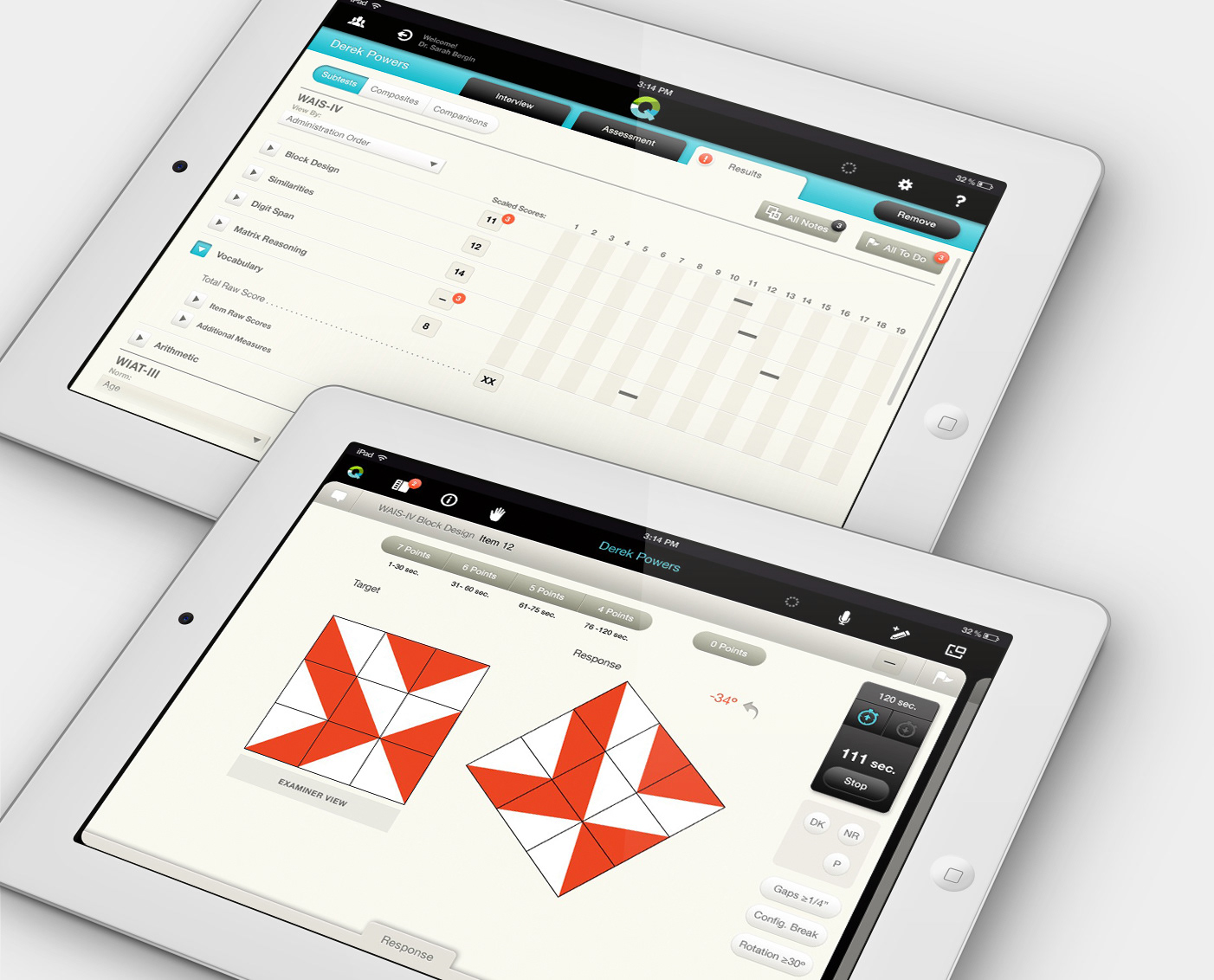 Below are a few pages from the Visual Design Specifications guidelines document that assist in Subtest Cover and Test creation. A toolkit of assets include buttons, timers, controls and indicators showing states and functions.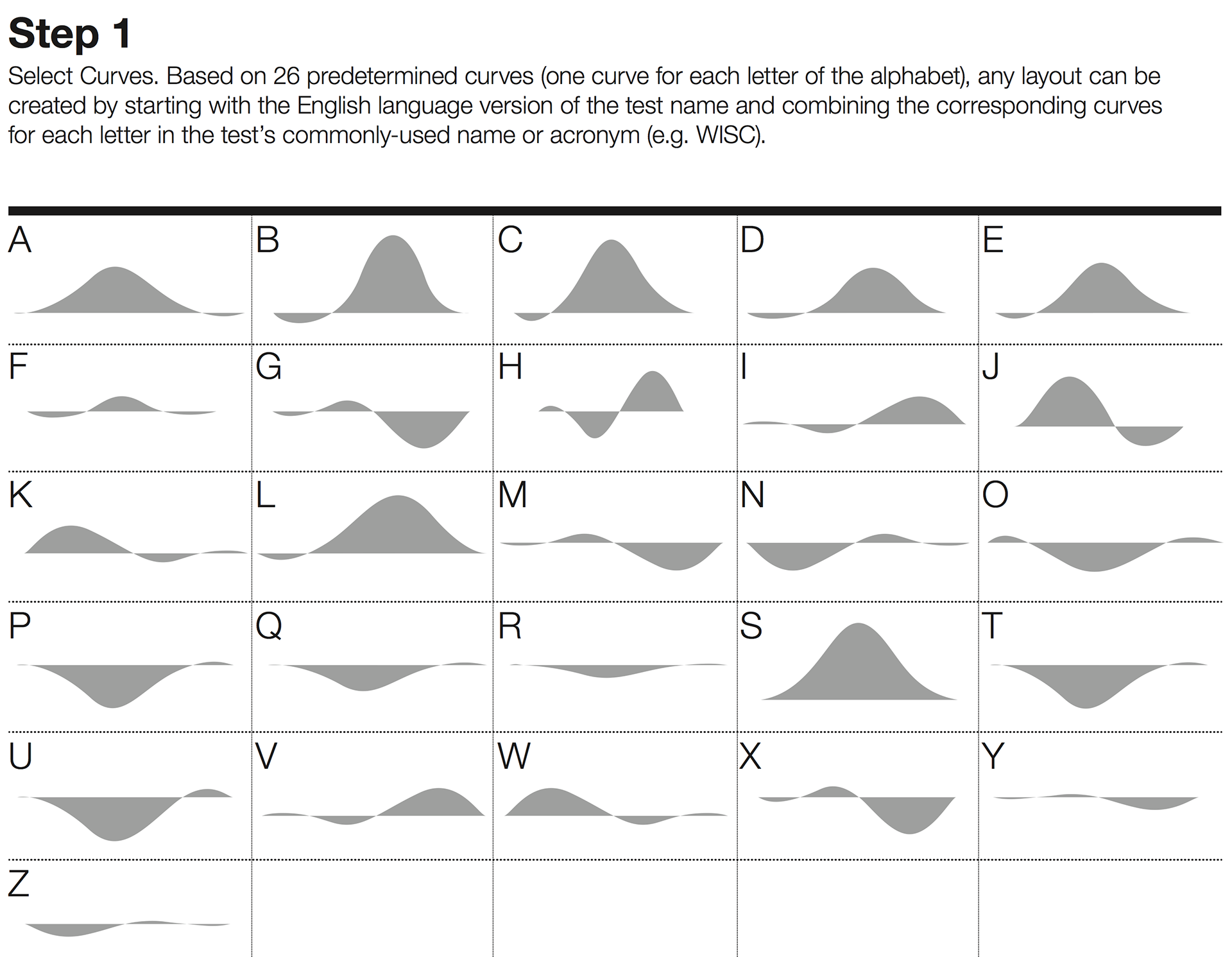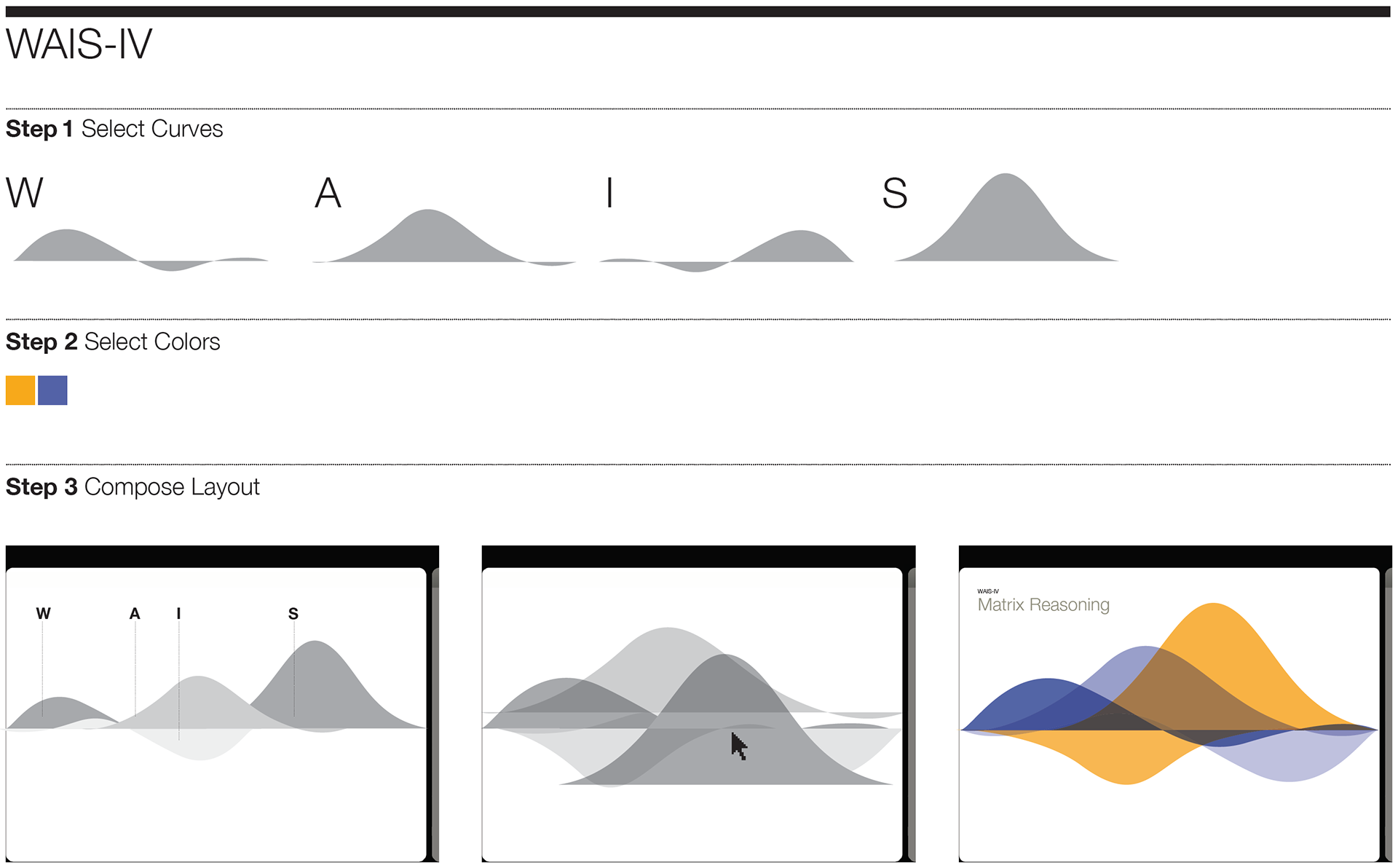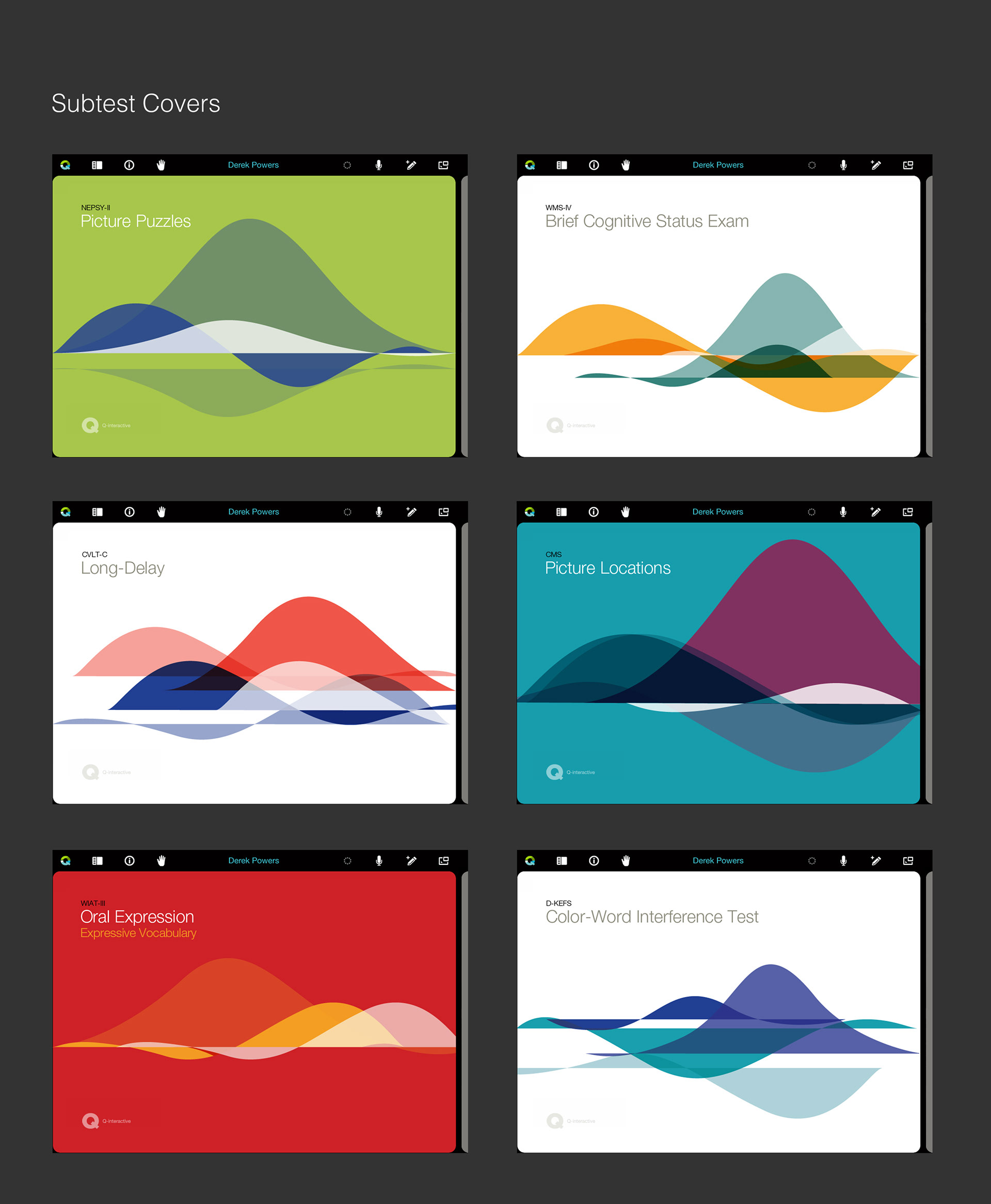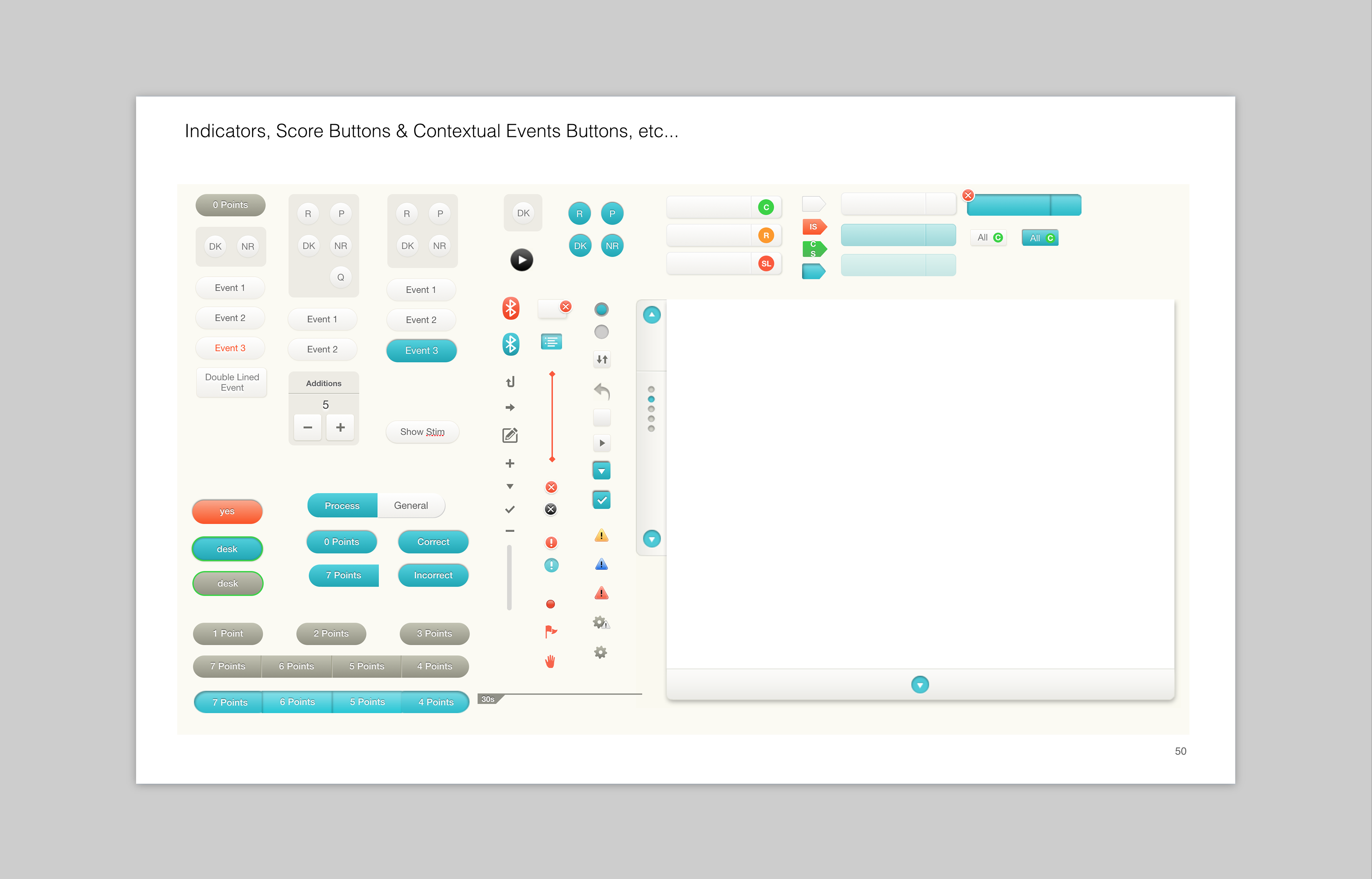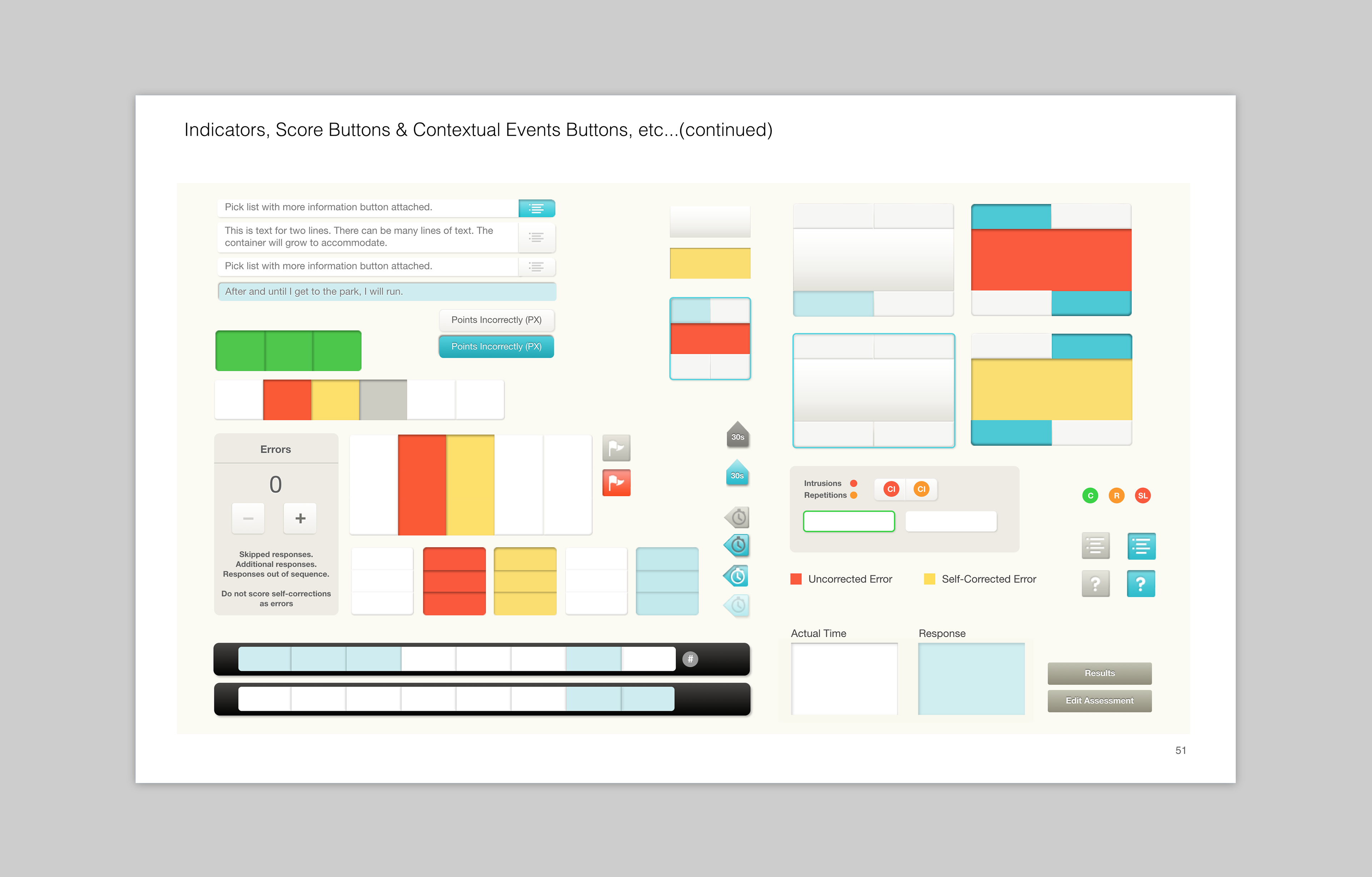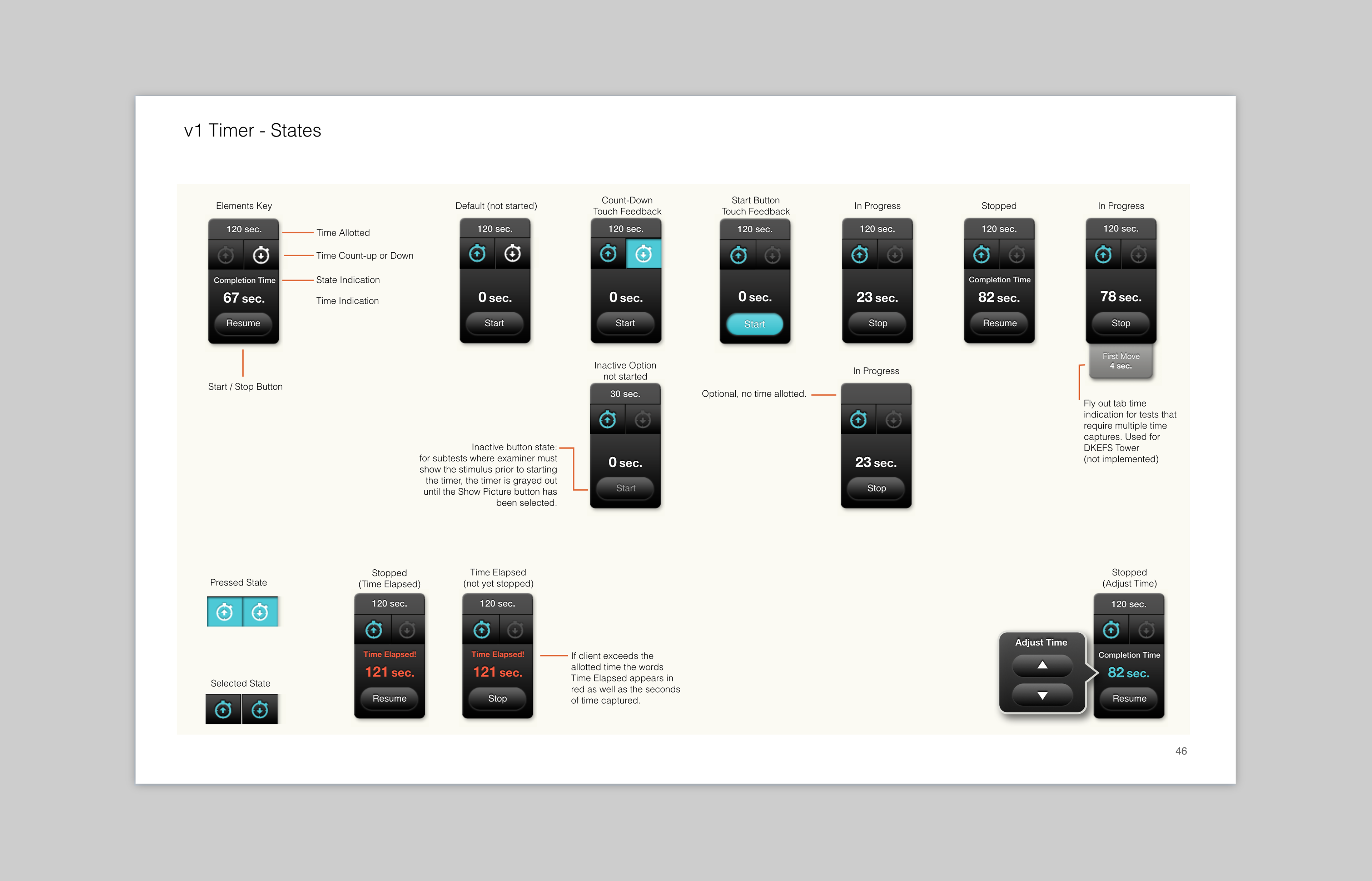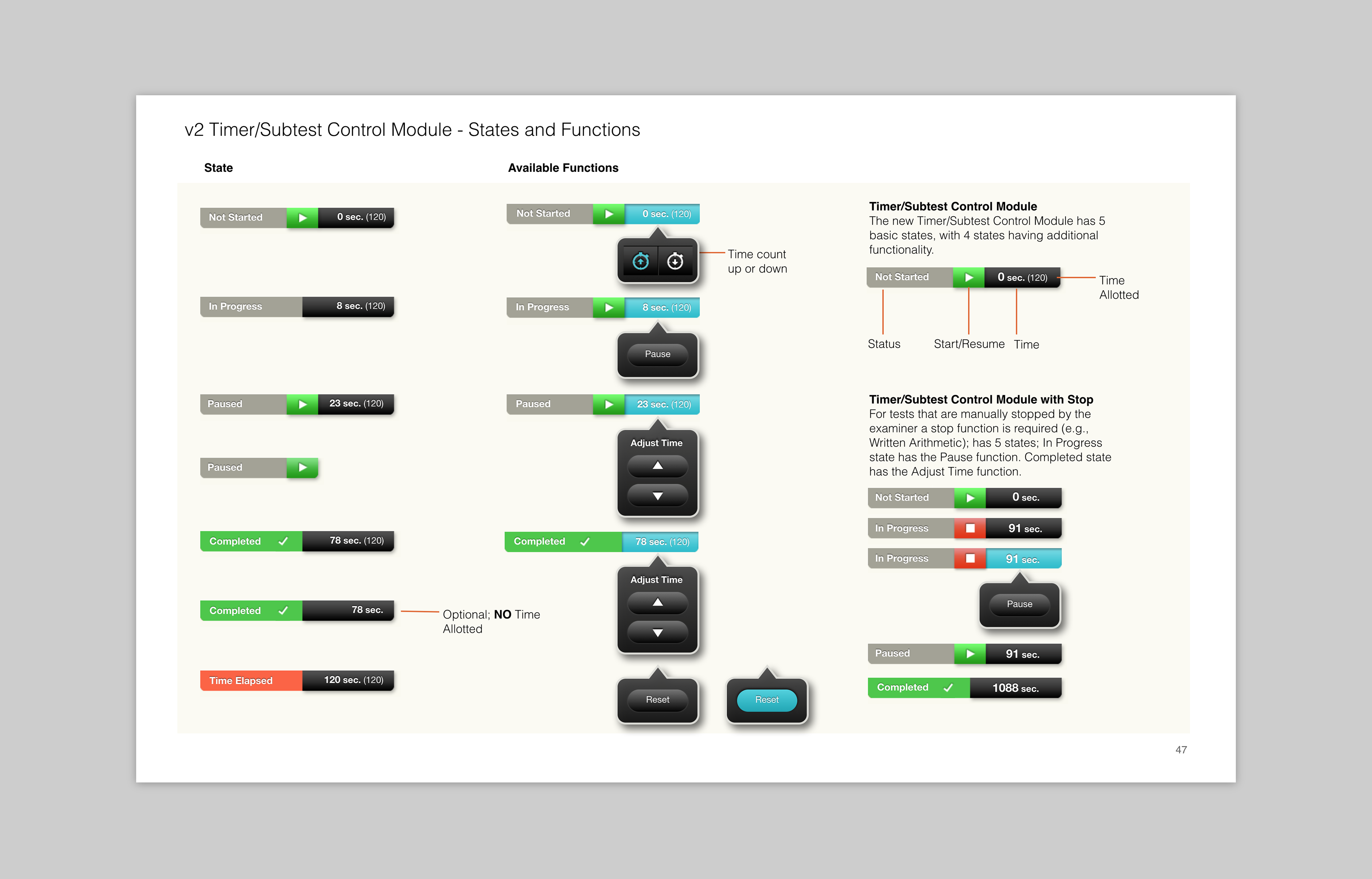 When Pearson decided to switch their educational/psychological testing kits from paper to a tablet system, they wanted to provide a way for the examiner to carry the tablets and additional materials to the work place.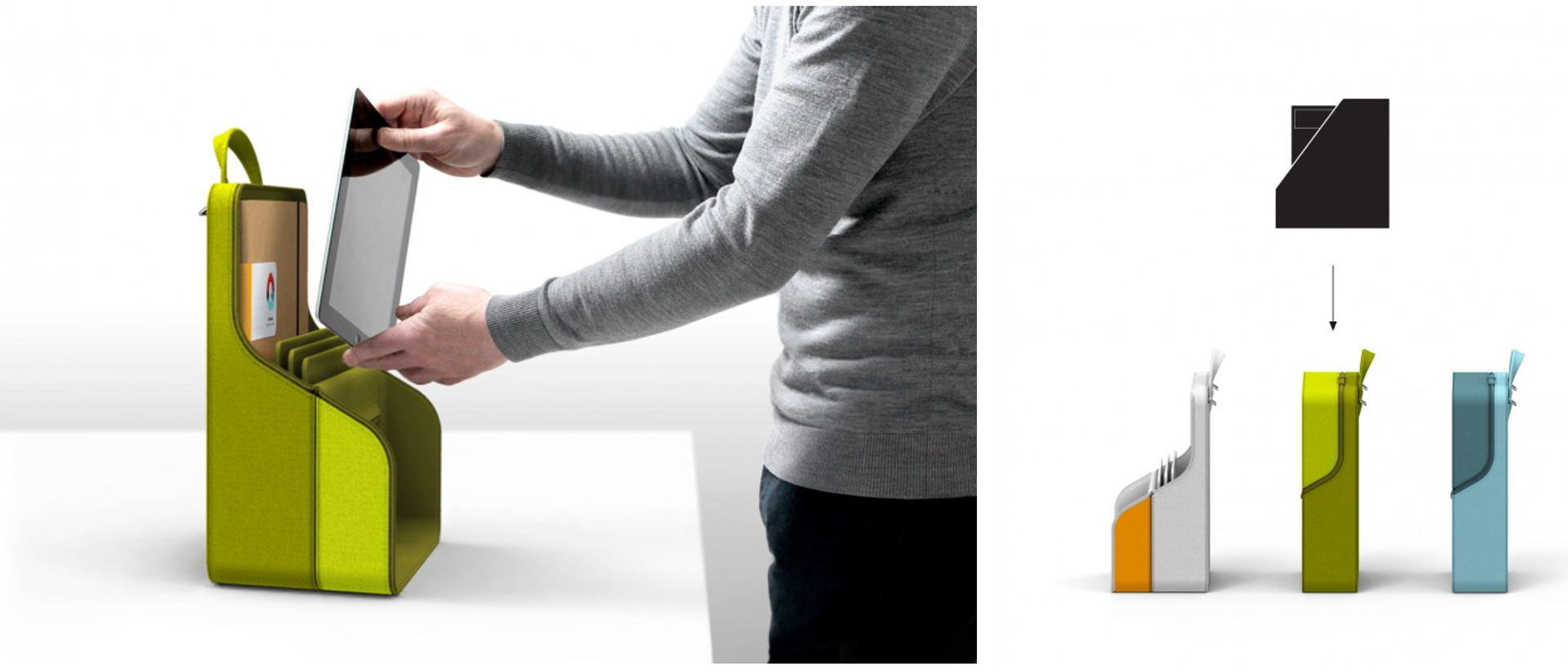 CREDITS
Art Direction & Visual Design
Super Natural Design 
Interaction Design
Sketch Collaborative
Bluebolt Design 
Branding
Rachel Wear Design 
Product Design
the Division